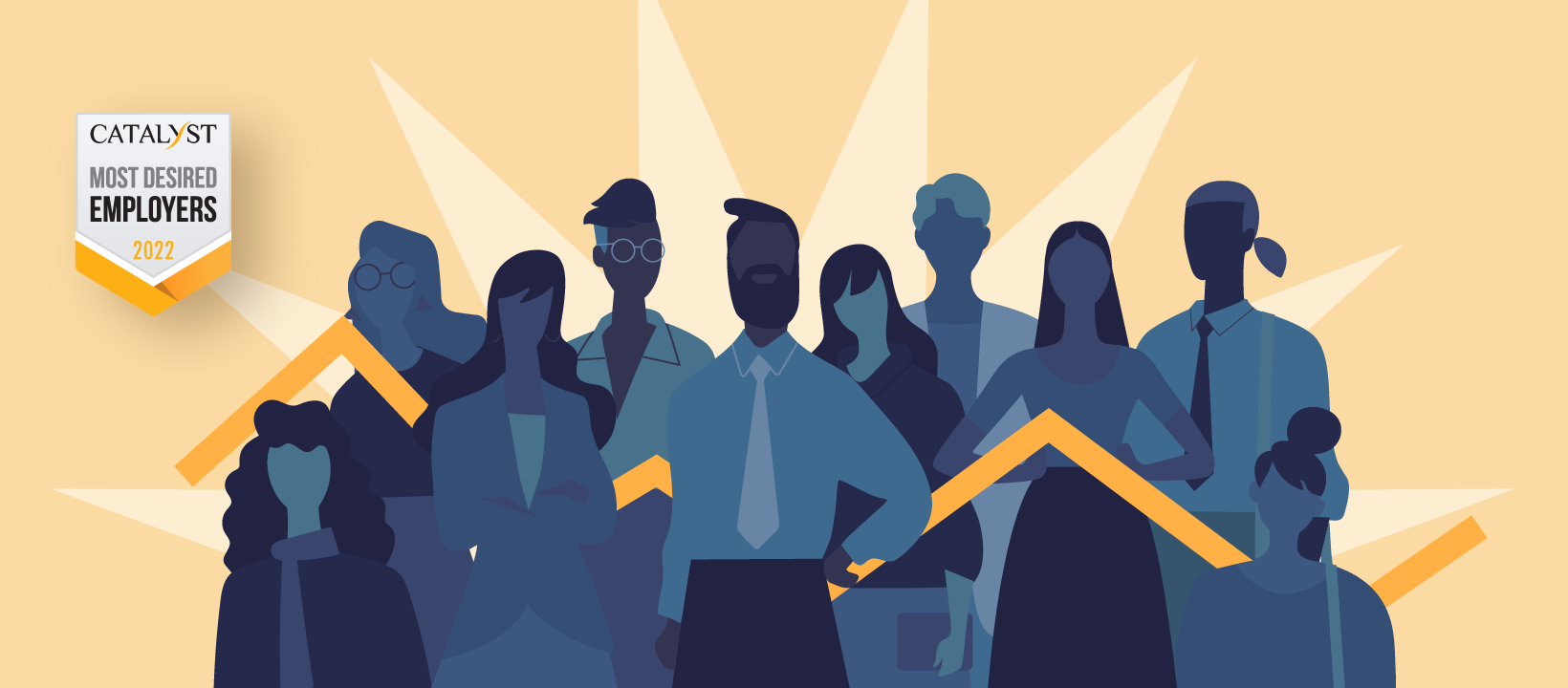 Most Desired Employers 2022 – FREE eBook with Key Findings 2022
About the Most Desired Employers Survey 2022
For the 17th edition of the survey, we investigated the preferences and behaviour of over 14 691 respondents with backgrounds in Business, Social Science, Engineering and IT&C. The data was collected via an online survey between December 2021 – to April 2022.

The Most Desired Employers Study is the most comprehensive instrument for Employers on the Romanian market. Each year it measures the level of attractiveness of local employers and provides current insights into changes on the Romanian workforce market.
Most Desired Employers 2022 eBook
This eBook will provide you with the key insights from this year study. Inside you will find valuable data about the current perception and expectations of professionals, graduates, and students in relation to local employers in Romania.
What data you can find in this Most Desired Employers eBook?
Ranking of the Most Desired Employers 2022 (TOP 100 MDE in Romania)
Main Professional Objectives
Top criteria you consider when choosing an employer
Reasons for leaving their previous job
Hybrid work and Flexibility in focus
Preferred channels and type of content candidates would like employers to communicate
Job search behaviour
Hungry for more?
More information about specific target groups, cities and industries is available in the custom study reports:
Talent Market Overview Report
Standard Report (Business Report, Engineering Report)
Industry Report (IT&C, Retail, FMCG, Outsourcing)
Employer Branding Health Check (Personalized set of analysis designed to extract information regarding the perception of the market of your employer brand)
EVP Development Toolkit (Designed to help organizations that are in the process of defining or localizing their EVP)
How it can serve you?
Insights – Get a statistically validated overview about the expectations and perceptions of your target group.
Communication mix – Optimize your mix of recruitment and advertising channels, by using the most efficient ones
Get your message out there! – Effectively communicate your key messages in the market
Interest level for career opportunities – Customize your messages and content according to your target group's behavior
Strategize – Build and refine your employer branding strategies, to attract the right talent
Conversion Funnel – Compare your positioning on the recruitment funnel with that of your competitors
Impact – Measure the effects of your employer branding strategies
Contact us at angajatori@catalyst.ro to order report that will serve you best!