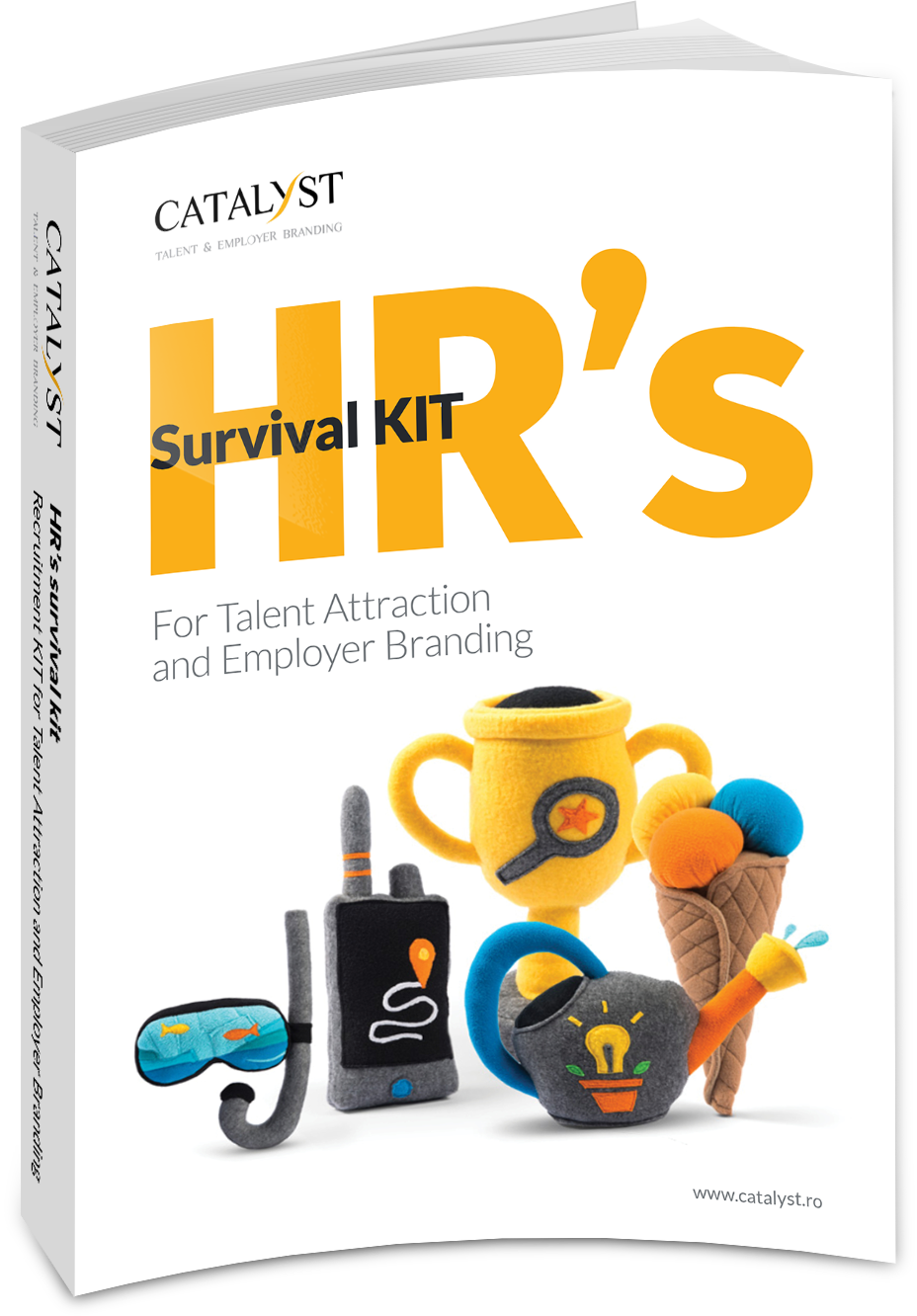 HR's Survival Kit
For Talent Attraction and Employer Branding
"The key for us, number one, has always been hiring very smart people."
Bill Gates, Microsoft
As a HR professional, you have the challenging mission of finding and retaining the best and the most suitable human resources for your company. We all know this is not an easy task, especially now. According to the Hipo.ro survey "Workforce trends 2016" – 79% of the questioned employers plan to increase their workforce in 2016 and only 4% estimate a decrease. Their recruitment plans are quite balanced between juniors (44%) and experienced professionals (42%).
Based on our research and on 10 years of experience in recruiting and employer branding, we have carefully designed for you the "HR's Survival KIT – for Talent Attraction and Employer Branding", a guide which, we hope, will prove to be useful when drafting your recruitment and employer branding strategy.
Here are a couple of questions the HR's Survival Kit will answer:
What are the main criterias candidates use when choosing their employer?
What are the channels they use when trying to reasearch employers and job opportunities?
What are the online and offline chanels you can use in an employer branding or a recruitment campaign?
Which of the channels work best for difficult profiles?
What are some unconventional techniques for attracting talent?
How to approach employer branding in 5 clear steps?
What are the the best tactics to promote your student & graduate career programs?
Fill out the form to download the kit