WEBINAR - Using Content Marketing for Better Employer Branding & Talent Attraction
Content marketing is an extremely effective way of building your employer brand and attract the next generation of talents!
Our Webinar – Using Content Marketing for Better Employer Branding & Talent Attraction is an up-to-the-minute guide of how to adopt a content-led approach to recruitment & employer branding.
In today's candidate-driven market the battle for the best talent is often won or lost well-before you even hire them. Your brand goes before you, and awareness & perception of you as an employer is often the differentiating factor when deciding which role to apply for – or which offer to accept.
During this webinar, we will take a close look at how can you leverage content to reach your employer branding objective and build pipelines of future candidates!
Join us on Thursday – 12th of November at 17:00 and learn how to boost your employer brand with the power of content marketing!
Participation in the webinar is free, prior registration required.
What will you learn:
Why should recruiters care about content marketing?
How the candidate landscape is changing – the rise of individual voices over corporate posts.
What to keep in mind when creating a winning content marketing strategy.
How to leverage employees as brand ambassadors to fill your content pipeline and drive amplification.
How to overcome challenges faced by global employer brand teams in creating local, relevant content to support employment marketing for all talent segments.
Content that works best – examples of winning content that is optimized for reach and engagement.
Where & how to promote your content to reach your audience.
We are waiting for you on Thursday - 12th of November at 17:00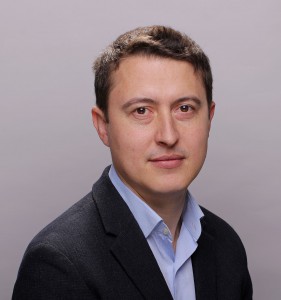 Meet our Speaker
Dragos Gheban – Managing Partner at Catalyst Solutions
Co-founder of Catalyst Solutions, Dragos has over 12 years of experience in the Human Resources field, Employer Branding and Recruitment Marketing. During his career, he has worked with local and multinational companies from various industries: telecommunications and technology, FMCG, consulting, banking, engineering, retail and BPO. He has a deep understanding of business dynamics and challenges and has the capacity to design tailored solutions in order to meet the company's employer branding and recruitment needs.