What are EBdialogues?
EBdialogue is a community for employer branding practitioners. Here you can learn, connect and get inspired by local industry leaders.
Every month we will cover pressing HR, Employer Branding and Talent Attraction matters. All in under 2 hours, in Romanian or English.
Join us and share your ideas & best practices!
Topics we'll start with: EVP development & localisation, EB strategy

Key takeways:
How do you monitor the progress of the EB strategy? What are some KPIs you track?
How could you position yourself differently than the competition?
Employee-generated content – actual employees? how do you engage them? what happens if they leave the company? is there a spin-off internally when you post employee-generated content?
How can the global brand respond to the local EB strategy?

Who should attend?
Experienced HR or Marketing professionals involved in talent attraction or employer branding initiatives: HR Representatives, Recruitment Specialists, and Employer Branding Specialists.
About the upcoming meetup:

#4th Meetup: Employer branding strategy for an unconventional tech start-up – Thursday, July 7, 2022 5:30 PM
In July we're talking to MassMutual Romania, a tech start-up that's new on the Romanian market and had to start from scratch. Let's hear from them how they did it.
We'll be speaking to Ioana Vişa, Employer Branding and Recruitment Marketing Specialist at MassMutual Romania. She joined the company just a few months after MassMutual entered Romania, and she's grateful to be part of creating the local brand story.
She has over ten years of experience in different areas of communications and solid marketing background in IT, advertising, and management technology companies. She has proven expertise in project management, employer branding, event coordination, external and internal communications, social media, and CSR campaigns.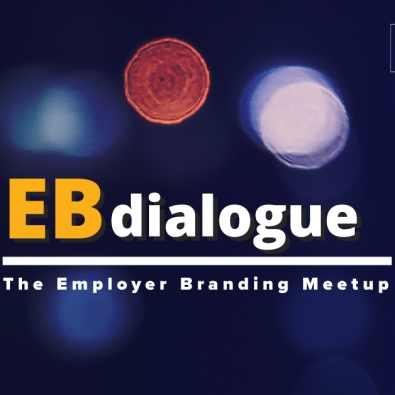 Stay tuned for upcoming subjects and dates!
We would love to hear from you!
Share with us your topics of interest for the upcoming EBDialogue meetings!