Forecasts for Timisoara Labour Market in 2023-2024 
October, 13th, 2023, 11.00 AM, CRAFT, Timisoara
This fall, Catalyst Solutions would like to invite members of the HR & Employer Branding community to an event dedicated to the evolution of the labour market in Romania. Within Angajatori de TOP Timisoara 2023, navigate with us through the post-great resignation job landscapes during our conference: Forecasts for the Romanian Labour Market in 2023-2024 – A Hipo.ro Study for this Fall!
Let's dive into some trends shaping the way jobs are advertised, salary transparency, remote work, and the evolution of roles based on experience.
Key topics we will address during this session:
No of Jobs Ads – evolution autumn 2023: What are the domains with the biggest No. of available jobs nationwide and how is Timisoara doing when compared with other major cities? What are the differences between the Romania's largest and busiest cities in terms of job opportunities?
Open Salary Offers: Transparency is becoming the name of the game. But how many of the Romanian companies are embracing open salary policies, and what impact does it make on the general market?
Hybrid & Remote Revolution: The workplace has transcended boundaries. Are hybrid and remote jobs here to stay, since they offer flexibility and work-life balance? Or are we embracing the in-office work schedule once again?
Students Education and Job Aspirations: In certain periods, Romania saw a decrease in university enrollments due to economic challenges and social factors. How much did the number of students in Romanian universities fluctuated in the last 12 years?
Who should attend?
HR, Recruitment & Employer Branding Professionals, Journalists. 
Speakers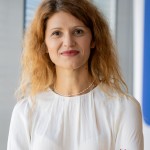 Laura Vlădulescu – Human Resources Manager Hella Forvia
Laura Vlădulescu is the (h)uman in the role of the Human Resourceses Manager. She studied and is still studying psychology, has an experience of 24 years in the field, therefore, has a professional approach which brings the human needs in the spotlight, even if sometimes there are situations in which the business is reticent to this kind of orientation or objective.
She activated in multinationals corporations of IT and production, and since one and a half years, she is the HR manager at the Technical Center Timisoara, the second biggest location Design & Development Hella Forvia globally.
The workplace environment is dynamic, every single day brings new challenges to the table, and she finds the creativity, innovation and resources to participate, together with over 800 passionate engineers,  at the development of future technologies in the automotive industry.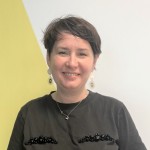 Maria Marcovici – Head of Employer Branding & Recruiting Romania Vitesco Technologies Romania
Maria Marcovici has been working in the field of employer branding since 2007, passing through roles from HR Marketing, to Employer Branding Specialist, Employer Branding Coordinator at the country level. From March 2023, Maria tooks over the responsibility as Head of Employer Branding and Recruiting at Vitesco Technologies Romania.
Over the years, Maria has been involved in various projects, such as: recruitment events, employer branding events with the aim of positioning the company as a top employer in the field of technology, online and offline advertising campaigns, social media campaigns and engagement projects, but also recruitment projects.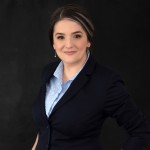 Ileana Lucia Bradean-Iliescu –Country HR Manager Continental Romania
Lucia Iliescu is the Country HR Manager for Continental Romania. She started her career in HR at the European Students' Association AEGEE, and continued with various coordination roles in the recruitment agency ADECCO. In 2011 she became HR Manager for Continental ContiTech in Nădab. Then, in 2019, she became HR Manager of the tire plant in Timisoara and, in 2020, she took on new responsibilities leading the group's HR activities at country level. Lucia is an extremely positive and energetic person and, thanks to the flexible program offered by Continental which allowed her to attend the classical singing courses of "Gheorghe Dima" Academy in Cluj Napoca, she is also a professional musician since 2018.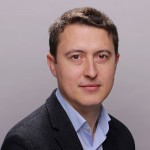 Dragos Gheban – Managing Partner at Catalyst Solutions 
With decades of expertise under his belt, Dragos stands as the co-founder of Catalyst Solutions, Romania's pioneering employer branding agency. Demonstrating a profound mastery of Employer Branding and Recruitment Marketing, Dragos has orchestrated impactful campaigns that have left an indelible mark on the industry.
Throughout his career, Dragos has meticulously crafted recruitment and employer branding initiatives for both local enterprises and global corporations spanning diverse sectors such as technology, FMCG, consulting, banking, engineering, retail, and BPO.
Beyond his role as an entrepreneur, Dragos contributes to the largest research projects in Romania, aimed at unraveling the intricacies of candidate decision-making in the realm of employer selection. He is dedicated to enhancing the understanding of candidate behaviour and optimising the match between individuals and their chosen employers.
Participation is FREE. You will receive a confirmation once the reservation is finalized.
Fill out the form to register