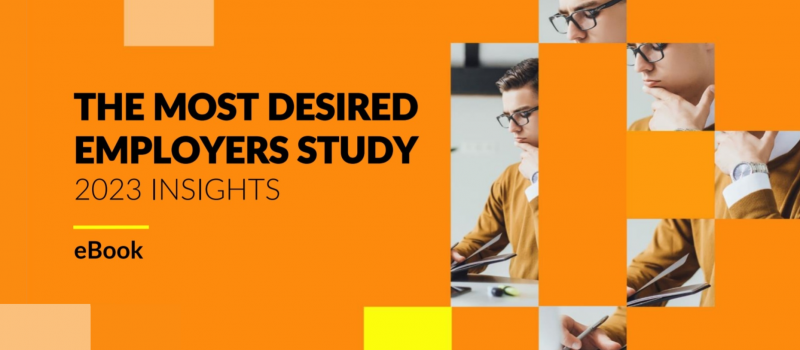 The Most Desired Employers Study – Insights

Romania, 2023
How do you become one of the Most Desired Employers? In order to answer this question and so many others, Catalyst Solutions conducted the 18th edition of the online survey for Most Desired Employers Study 2023. We aimed to find out a fresh perspective and what changed in a candidate's mindset regarding their professional aspirations, factors in choosing an employer and remaining in the workplace for the long-term.
The survey gathered responses from 14,446 candidates nationwide, university students, graduates of higher education studies and young professionals with experience of 0 to 3+ years, in areas of expertise such as: Business, IT&C, Social Sciences and Engineering.
Highlights of The Most Desired Employers in 2023 Study eBook:
What is the criteria for choosing the ideal employer?
The most attractive benefits
Reasons to remain in a company
Factors determining an employee to leave a company
Professional reconversion
Flexibility at work – a pandemic trend or a new way of working?
Job search behaviours
Information channels while job-seeking
Download now the eBook to find out the candidate's mindset and reasons behind choosing the right employer for their professional endeavors!
Fill out the form to download the e-book