Romanian labor market in 2023: Current situation and forecasts from TOP employers 
March, 31st, 2023, 11.00-12.30AM, Sala Palatului, floor 2
Key topics we will address during this session:
Current situation and forecasts regarding the recruitment market in 2023;
Recruitment plans in 2023 from TOP employers;
What are the skills, attributes, knowledge and qualifications defined as being essential for entry-level, mid and senior roles;
Salary ranges and employee benefits in 2023;
Employer Branding strategies to remain competitive on the labor market;
Who should attend?
HR, Recruitment & Employer Branding Professionals, Journalists. 
Speakers
Ramona Badescu – HR Manager at Bosch Romania
With over 18 years of experience in Human Resources, in the last 8 years Ramona was responsible for talent attraction and management projects within Bosch Romania. She was also involved in subjects like the integration of technologies in HR processes, aimed at providing a valuable experience to both candidates and employees. Starting with January 2022, she tooks over the responsibility of coordinating the HR team in Bucharest and continues the mission of creating a high-performance environment for the company's employees.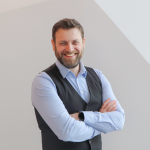 Florin Hulea – Talent Acquisition Manager at TELUS International
With a strong background in Communication & PR, Florin has been part of the TELUS International team for over 6 years, having a significant contribution to the company's recruitment achievements.
A former Police Officer, Florin started his career in the military field where he spent more than 10 years in different roles such as Commander or Spokesperson. However, in 2016, he chose to follow the path of Recruitment, and now he is successfully leading one of the recruitment teams at TELUS International.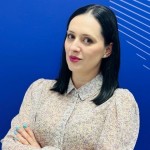 Andreea Marina Dragomir – Senior Recruitment Coordinator at IDEMIA
With 15 years of experience in Human Resources, in the past 10 years, Andreea focused on recruitment, mainly on the Romania market.  A resourceful team player who delivers results to enable organisational success. HR professional with experience in Employee Relations, Staffing and IT Recruitment.
Her current goal is hiring Innovative & Talented people @IDEMIA, the global leader in Augmented Identity for an increasingly digital World.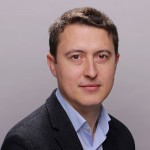 Dragos Gheban – Managing Partner at Catalyst Solutions 
Co-founder of Catalyst Solutions, Dragos has over 20 years of experience in Human Resources field, Employer Branding and Recruitment Marketing.
During his career, he has worked with local and multinational companies from various industries: telecommunications and technology, FMCG, consulting, banking, engineering, retail and BPO.
He has a deep understanding of business dynamics and challenges and has the capacity to design tailored solutions in order to meet the company's employer branding and recruitment needs.
Participation is FREE. You will receive a confirmation once the reservation is finalized.
Fill out the form to register