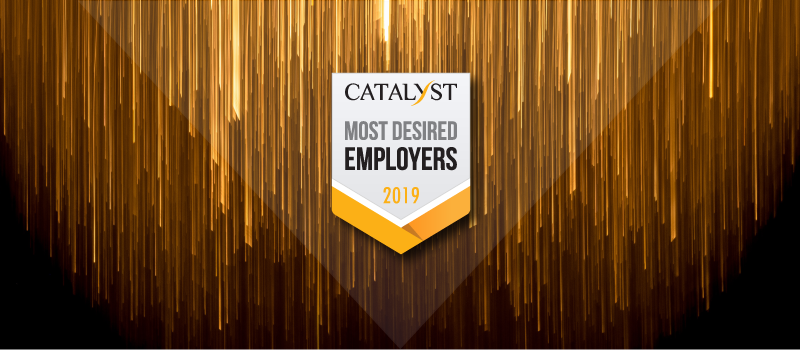 Most Desired Employers – Key Findings 2019

Free eBook
Which are the most attractive employers in Romania? In order to answer to this question and much more, we run the most relevant survey on the market. The Most Desired Employers survey is the largest of its kind, delivering valuable insights to employers around the Romanian market.
For the 14th edition of the survey we investigated the preferences and behavior of over 18.000 higher education candidates (both juniors & professionals) all coming from different educational areas such as: Business, Tech (IT& Engineering), Humanities and Pharma & Medical.
Apart from the fact that the study delivers the most desired employers of the year, it also captures:
The criteria used when choosing an employer;
Relocation destinations and triggers;
The candidate's interest level for career opportunities;
The most trusted and used channels;
The salary expectations for different professional experience levels, locations and so much more;
Factors associated with the most desired employers;
Levels of awareness, consideration and application.
Highlights of 2019 Most Desired Employers eBook:
TOP 50 Most Desired Employers nationwide;
TOP 15 Most Desired Employers in Cluj, Iasi and Timisoara;
TOP 15 Most Desired Employers among entry-level respondents;
Top 10 criteria in choosing an employer;
Top 5 used information channels and the most trusted information sources;
Top counties from which respondents would relocate to Bucharest, Cluj, Iasi and Timisoara, along with the top reasons for relocation;
More information about specific target groups, cities and industries is available in the custom study reports:
Business and Engineering Reports
Industry reports (IT&C, BPO & SSC, FMCG or Retail)
NEW!! Employer Branding Health Check
Download the eBook to access the insights of the 2019 edition