December 19th, 2018
CrowdStrike, the cybersecurity leader, specializing in endpoint protection and threat intelligence is opening a new Development Center in Romania.
Founded in 2011 in California, CrowdStrike is currently one of the most important cybersecurity companies. The startup has made a name for itself through investigating and reporting high-profile data leaks around the world, and it played the main role in proving that Russia had breached the Democratic National Committee (DNC) in 2016.
With operations in 176 countries and the ability to collect and process over 100 billion events each day, CrowdStrike plays a significant role in protecting global financial systems against cyber-attacks. Currently, the company is experiencing rapid growth and continues to expand its services and team of dedicated talents.
According to co-founder and CTO Dmitri Alperovitch, the new Development Center in Bucharest will be a hub focused on research, software development and innovation to help meet the growing demands of CrowdStrike's expanding global footprint. That means the company is currently on the search for technical talents. By joining the company, you will have the chance to make a difference in protecting economic and national security on the global scale.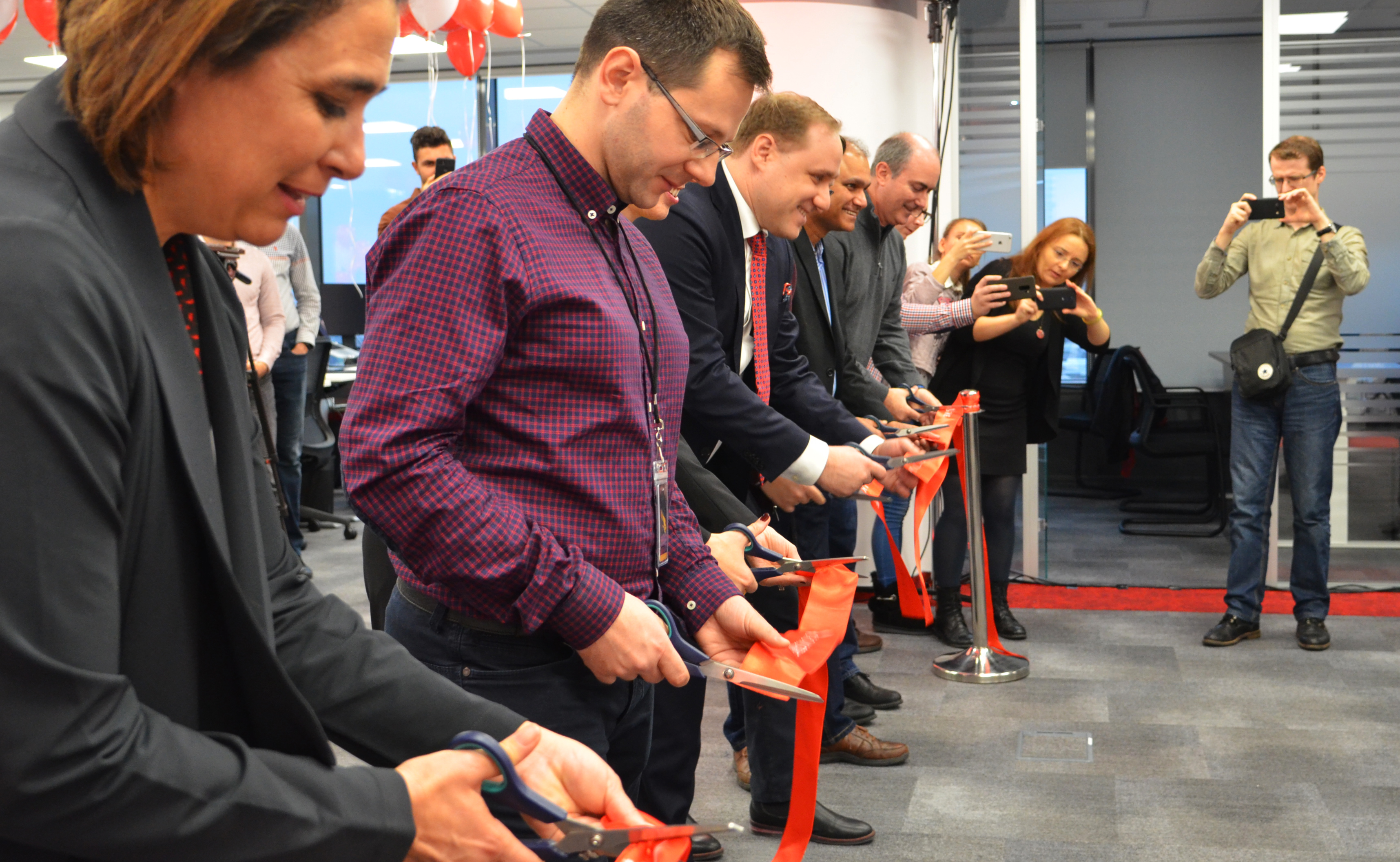 Drive to innovation
Cyber-threats are constantly evolving and adapting with remarkable speed. Therefore, the fight against cybercrime is never-ending. That's why cybersecurity companies have to constantly innovate their strategies. CrowdStrike was nominated by MIT as one of the World's 50 Most Innovative Companies for driving major innovations around AI/machine learning, behavioral-based prevention and detection, to stay ahead of adversaries.
The company's core technology, platform named Falcon protects customers against all types of cyber attacks and uses AI solutions and attack indicators to stop real-time threats. With this cutting-edge solution, only last year they managed to prevent 25 thousand breaches. Platform Approach allows customers to have integrated access to the full suite of endpoint protection solutions, including vulnerability management, automation of threats and device control automation.
CrowdStrike keeps on refining its technology thanks to growing team of experts. The center in Romania will become a major innovation hub for cloud engineers, Windows/ MacOS/ Linuxkernel experts, information security research and data science teams.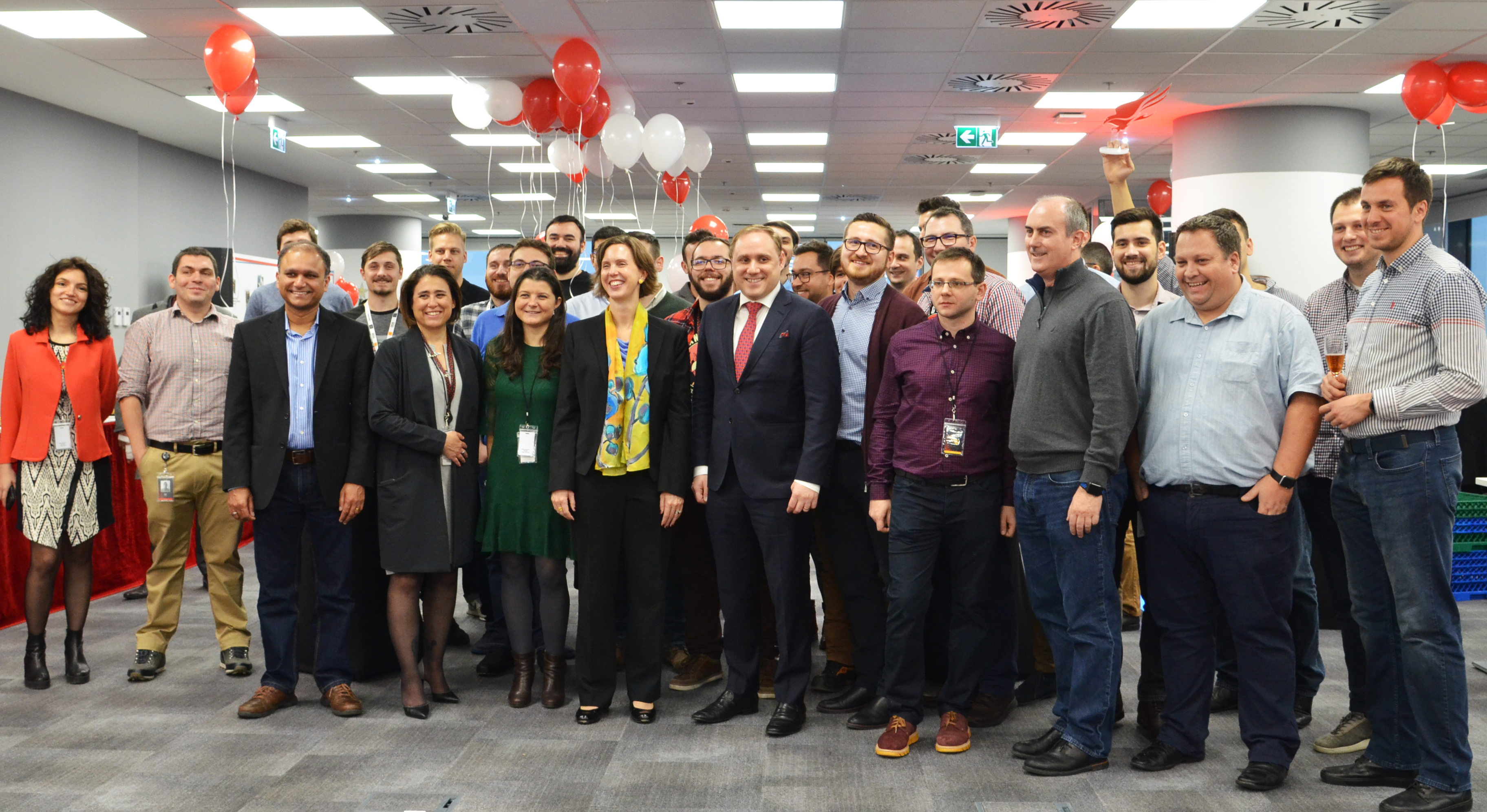 CrowdStrike settling in Romania
From the beginning, CrowdStrike sought to hire the best people wherever they are. With no geographic barriers, they are able to source the best technical talent, but also fight the adversary regardless of the time zone they might occur in.
Romania is the next stop on their talent sourcing expedition. At the office located in Pipera, they already have a team of 30 cybersecurity professionals spanning the fields of cloud engineering, security response and data science. As we found out, they plan to double the number of employees in the upcoming year.
Ready to join the mission of fighting cybercriminals?
CrowdStrike is currently settling in and focusing on expanding the Romanian team. They are searching for talents with strong technical background in computer science, cloud-computing, as well as experts in artificial intelligence – passionate about security and familiar with working with data on the big scale.
However, the company is aware of the shortage of technical skills in the employment market, therefore it's ready to train and nourish their own talent. By taking part in the summer internship program, students will have the opportunity to grow their skills and kick start their career in cybersecurity under the guidance of one of the industry's leaders.
What awaits you?
Working in cybersecurity is a mission itself. Your motivation shouldn't be driven by high salary and benefits, which are just side rewards. What you can really gain is the satisfaction and sense of mission, by strengthening the world's digital safety.
If you think that fighting cybersecurity might be something for you, then CrowdStrike is your best choice of employer. Considering the scale on which they are operating, you can expect a lot of challenges and hard problems to solve. In return, you will gain a lot of exciting opportunities to make a real impact on economic and national security.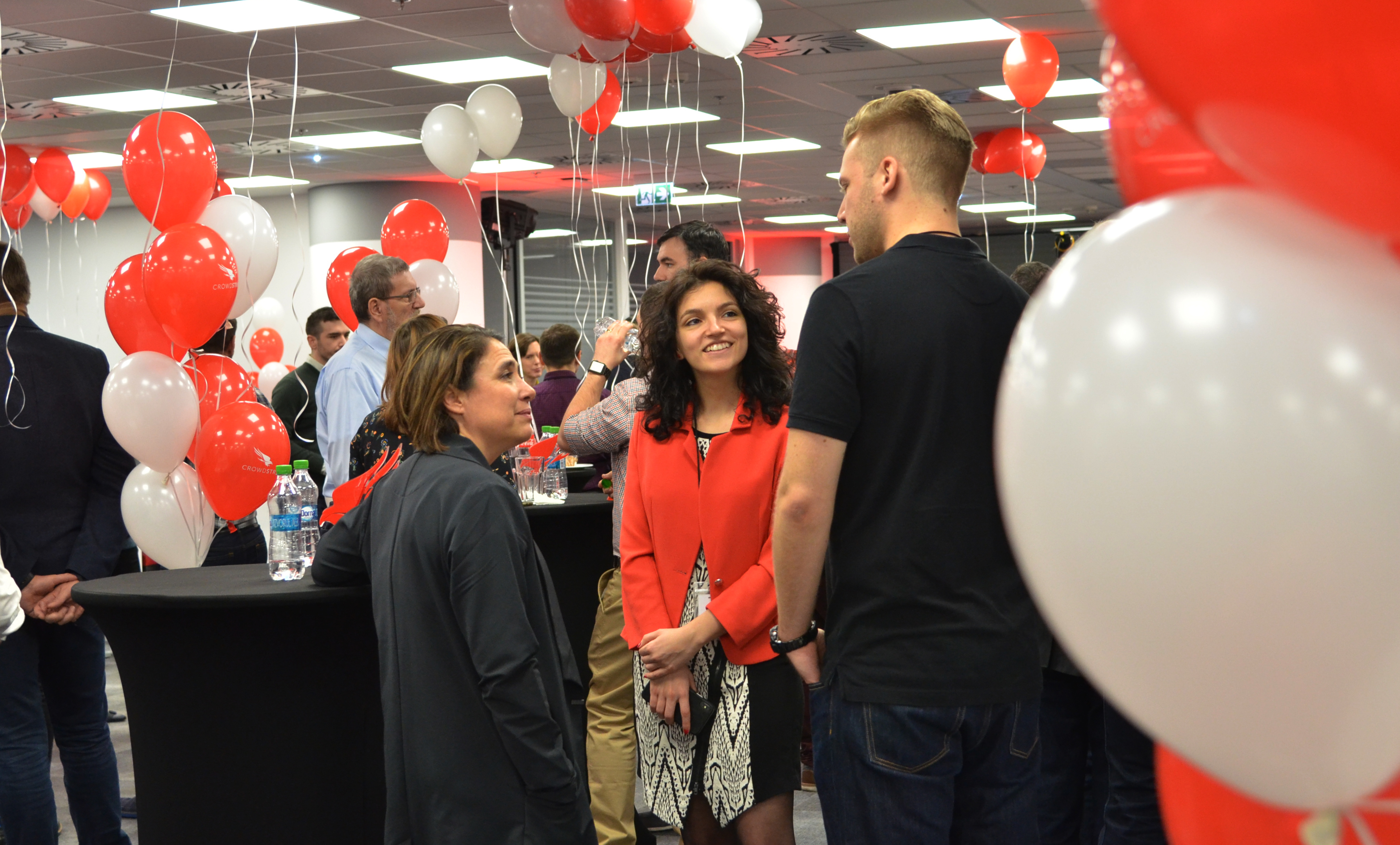 As an employee of CrowdStrike you will enter a dynamic and diverse culture that goes over the borders. You will get inspired by a global team of the best cybersecurity professionals and be able to exchange knowledge and ideas in order to make the cyber world a safer place.
The ongoing recruitment process involve positions like: Senior Data Scientist, Research Engineer, Cloud Engineer and Malware Hunter.
Fighting cybercrime is not an easy job. There are 1.5 million cyber-attacks annually, that means that there are over 4,000 attacks a day, 170 attacks every hour, or nearly three attacks every minute. With CrowdStrike your mission will be to keep those statistics as low as possible. As you probably already know, it takes sharp mind and hard work, but your efforts will pay off with competitive salary and huge amount of satisfaction.
Now, when you know it all you can answer one question – do you have what it takes to become next cyber hero?