We are pleased to give you EBcon 2021 – the second edition of the Regional Employer Branding Conference powered by Catalyst Solutions. Join us ONLINE on the 18th & 19th of May, to reconnect with the global HR community and learn how to navigate through current employer branding challenges.
Brace yourself for 2 days of valuable content focusing on Internal and External communication in Employer Branding, and get your inspiration from real success stories!
EBcon is an event design to LEARN, CONNECT & INSPIRE! Check what EBcon experience is all about:
Community
Enter a vibrant network of 350+ local and international

Employer Branding & HR Practitioners

.
Get insights from

attentively selected experts

in the field and immerse yourself in two days of online learning experience on how to win the war on Talent Attraction in 2021… and beyond!

Hear Employer Branding success stories

that will fuel your inspiration and creativity.
Valuable Content
2 full days of Keynotes & Masterclasses featuring great content focusing on

Internal and External communication in Employer Branding.

We bring forward great speakers from leading organizations to share their knowledge.
Get the know-how needed to tackle the current

Employer Branding challenges

.
Learn how to

transform raw data into actionable insights

and how to get creative with your Employer Brand.
Be the first to find out

Romania's 2021 Most Desired Employers

from the study with the most extensive history on the Romanian employment market.
If you wish to reconnect with HR community and unlock your potential by learning more about the present and future of Employer Branding, then join 350+ HR & EB practitioners online on 18-19 of May for Immersive Learning, High-Level Networking and get EBcon Inspired!
Some of the EBcon 2021 Keynotes: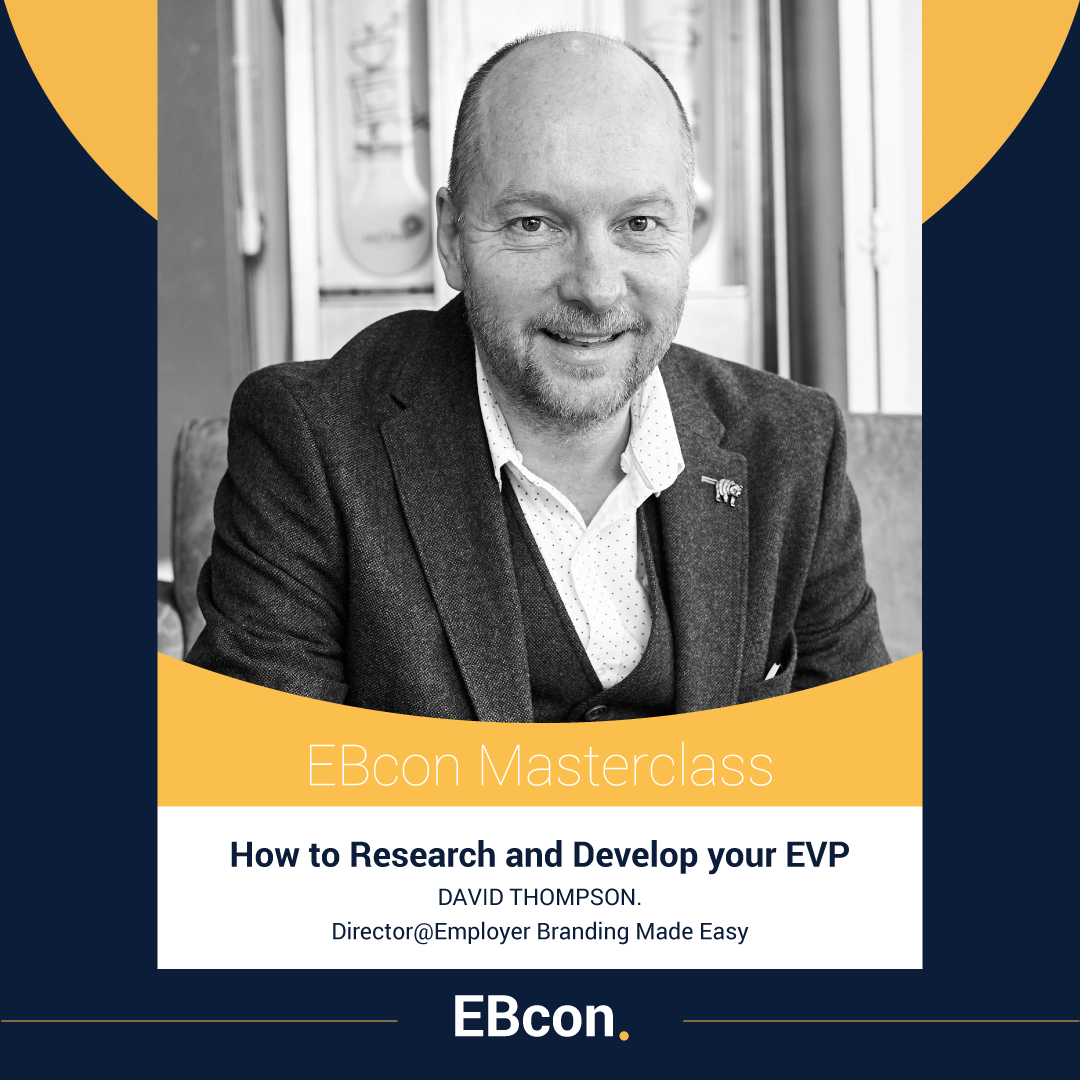 MASTERCLASS. 

How to Research and Develop your EVP

.

David Thompson. Corporate Narrative & Strategy Leader @IBM
Under our first Masterclass, David will cover key elements like: Understanding your audiences, Carrying out Research and
Building your EVP.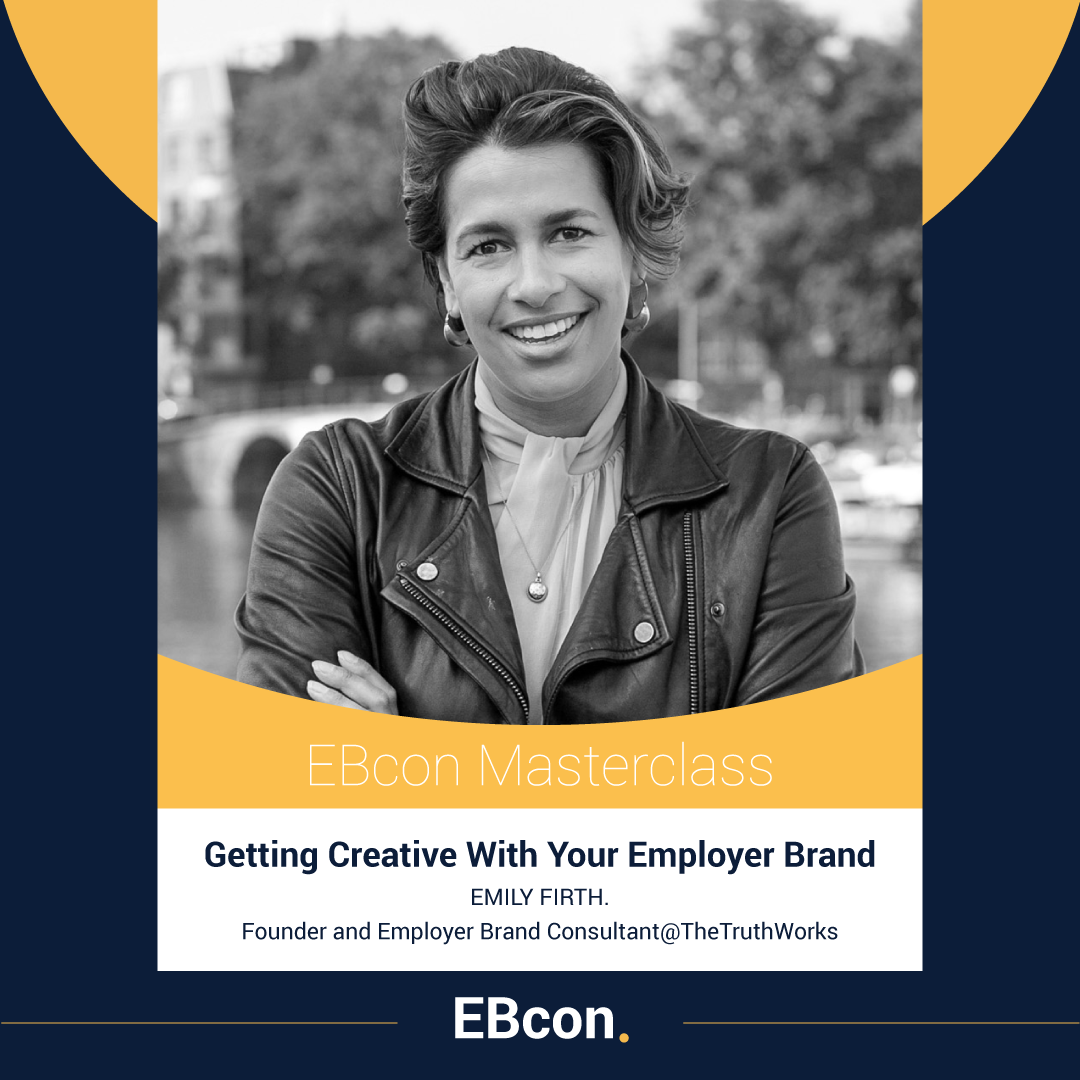 MASTERCLASS. Getting Creative With Your Employer Brand.

Emily Firth. Employer Brand Consultant, Founder @TheTruthWorks
In this interactive workshop Emily will lead you through her tried and tested approach for turning repetitive employer brand propositions into inspiring and differentiated creative ideas.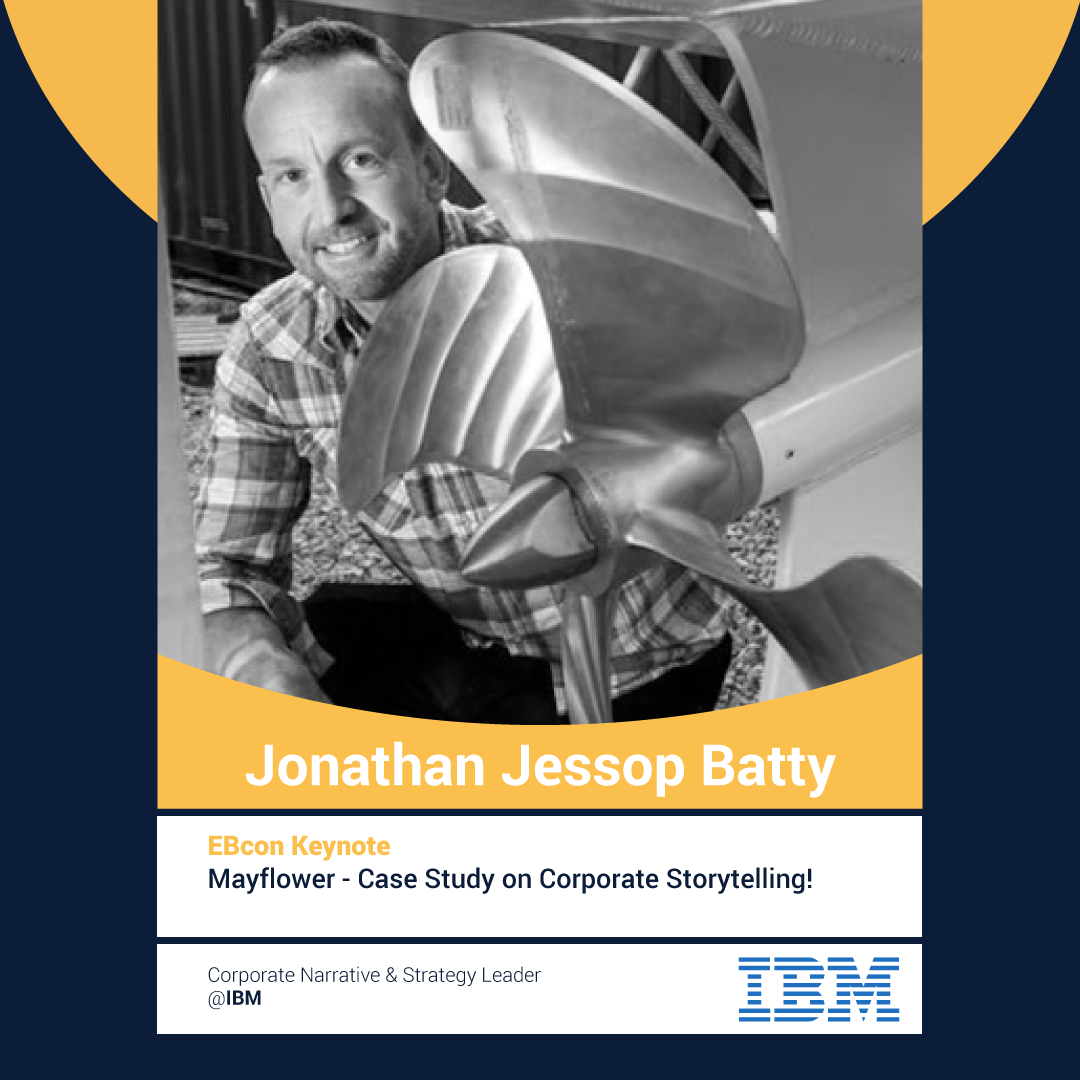 Mayflower – Case Study on Corporate Storytelling! 

Jonathan Jessop Batty. Corporate Narrative & Strategy Leader @IBM
Jonathan will provide actionable tips to help your organization create stories that it is proud to be remembered for.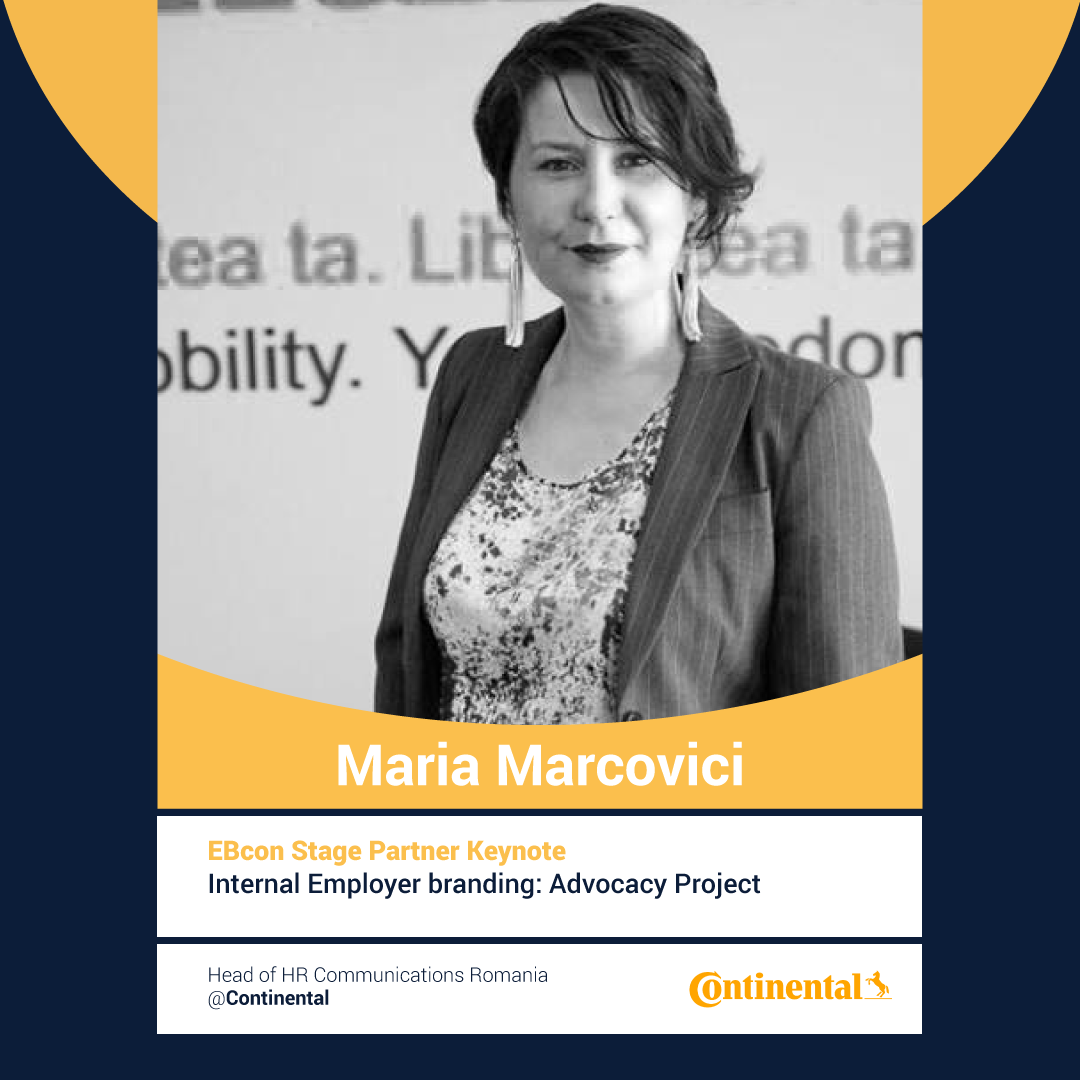 Internal Employer branding: Advocacy Project! 

Maria Marcovici. Head of HR Communication @Continental
Join EBcon Stage Partner Keynote to find out how to turn your employees into trusted advocates who can share their stories and spread company culture in their networks.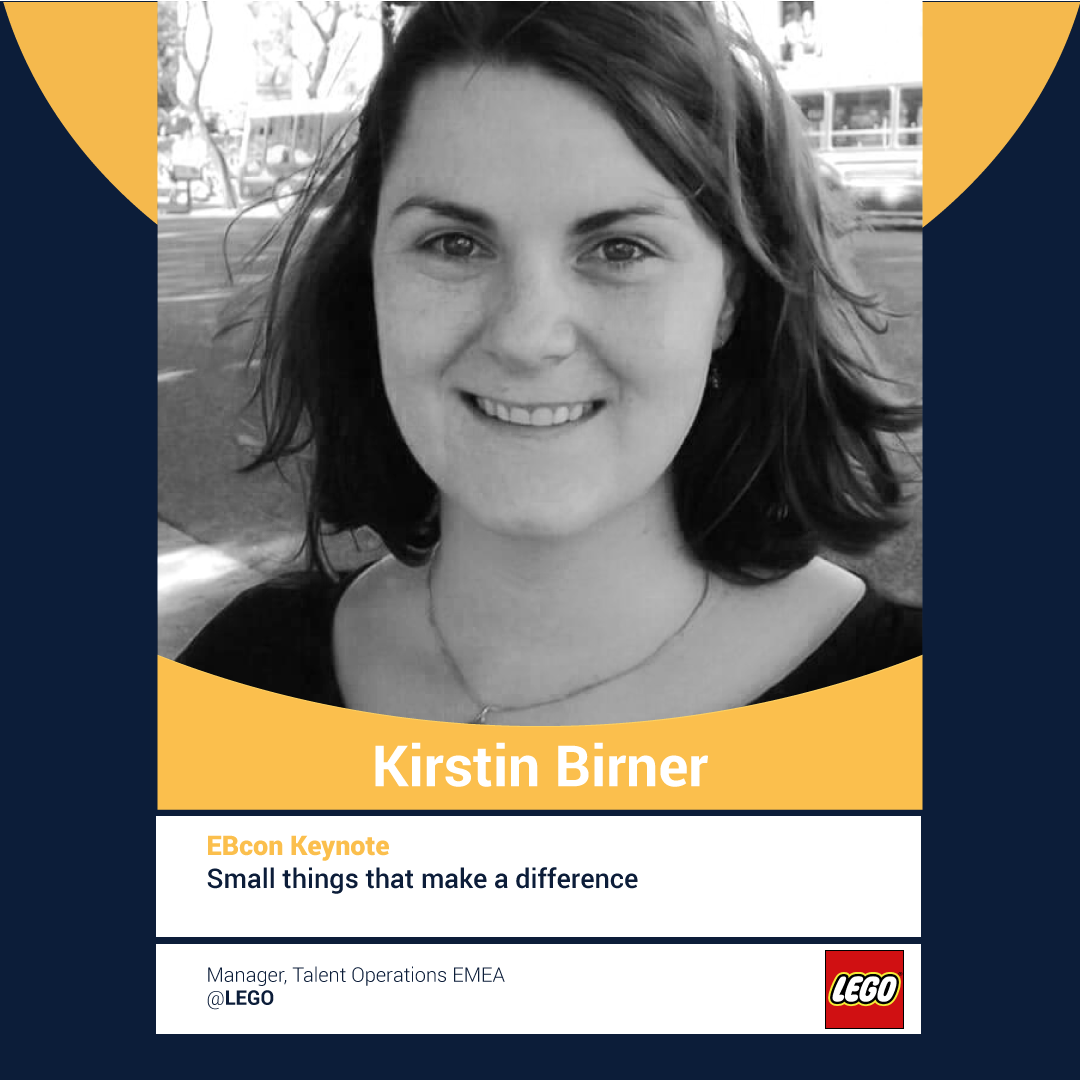 Small things that make a difference.

Kirstin Birner. Manager, Talent Operations EMEA @LEGO
Kirstin will showcase how to make the candidate journey more personal and insightful in order to create a great experience, based on her experience at LEGO.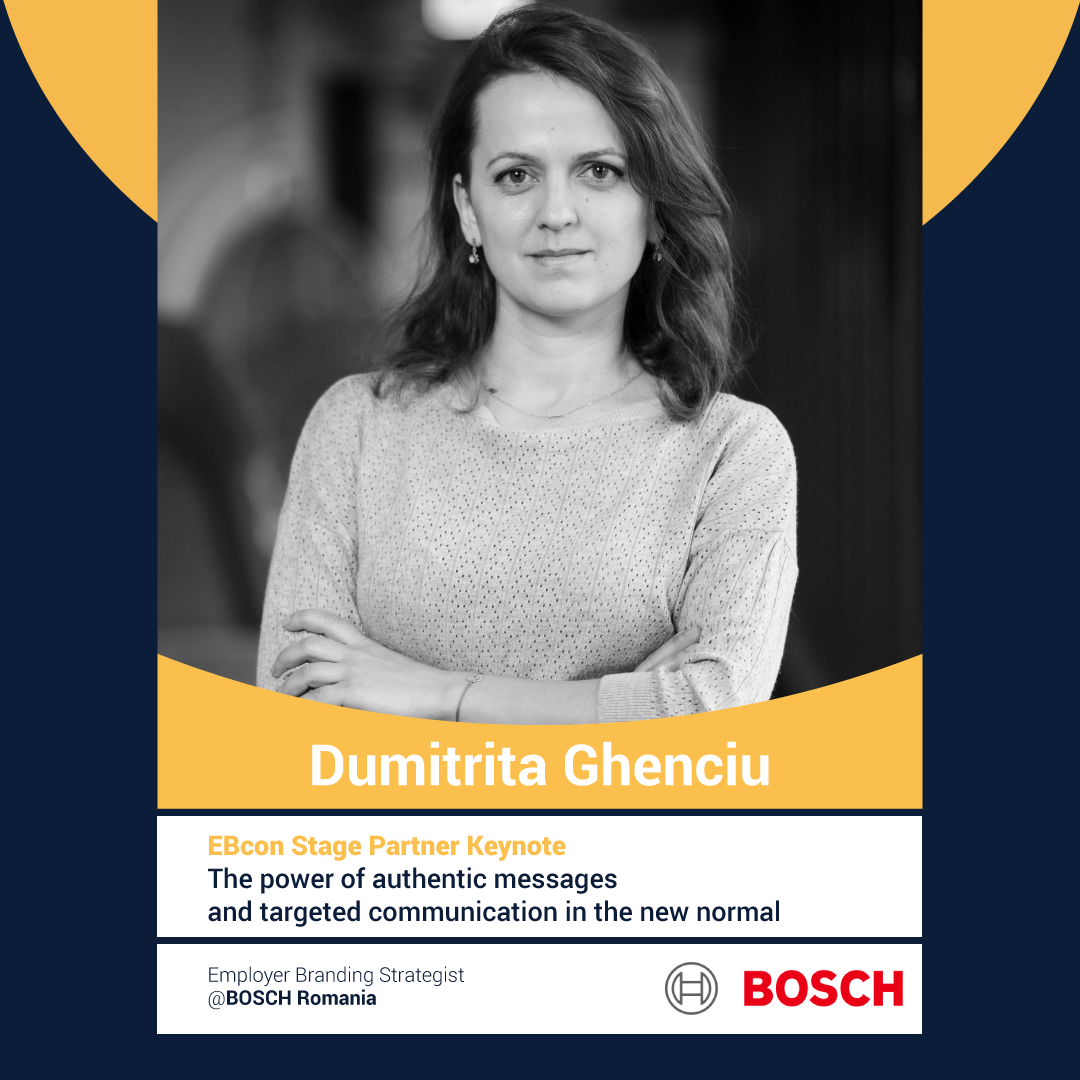 The power of authentic messages and targeted communication in the new normal! 

Dumitrita Ghenciu. Employer Branding Strategist @BOSCH Romania
Join her keynote and hear an inspiring employer branding story about the campaign – Remarkable People of Bosch Romania.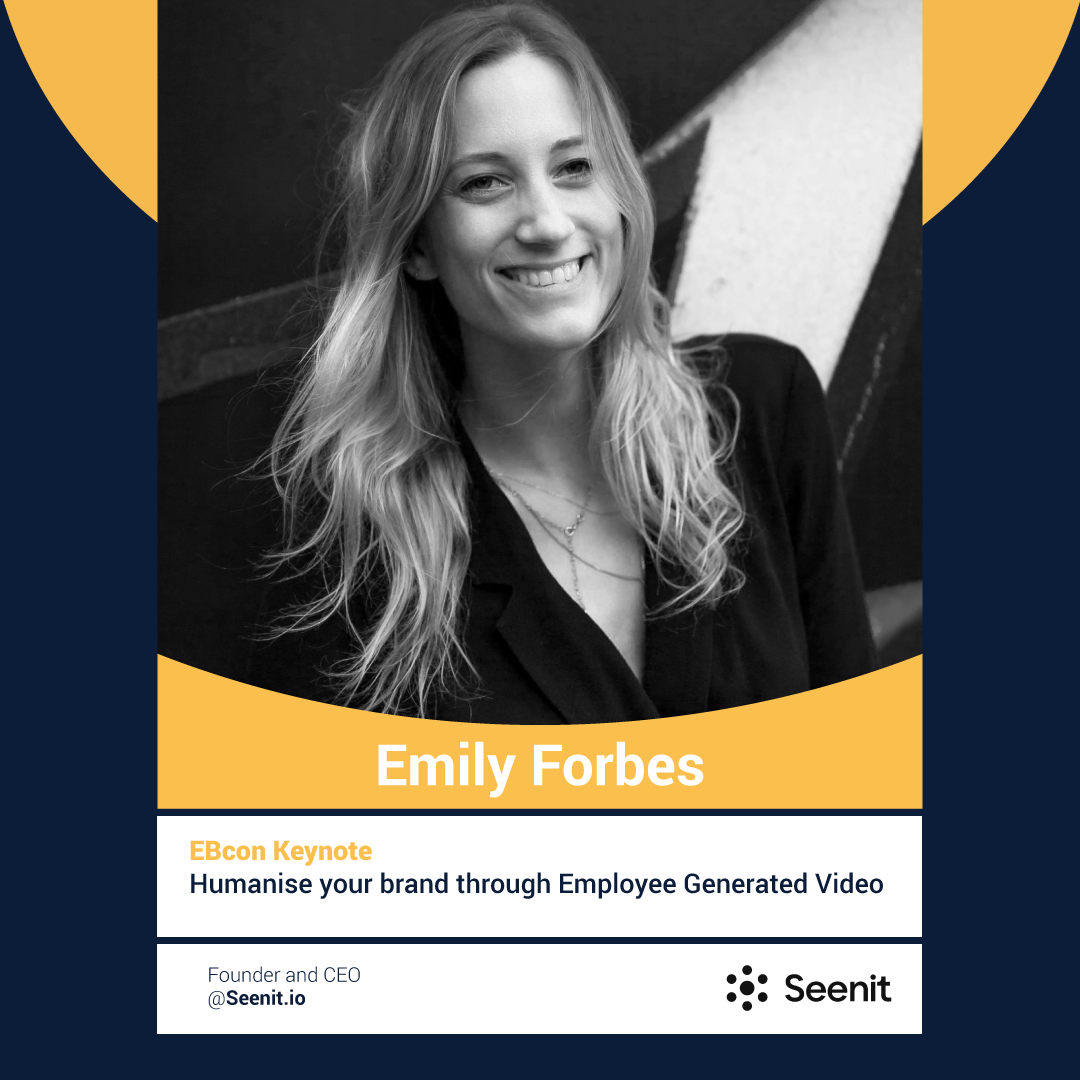 Humanize

 your brand through Employee-Generated Video

! 

Emily Forbes

. Founder and CEO @Seenit.io
In this keynote, Emily will introduce you to the power of Employee-Generated Video and how it's changing the way organisations tell their stories forever.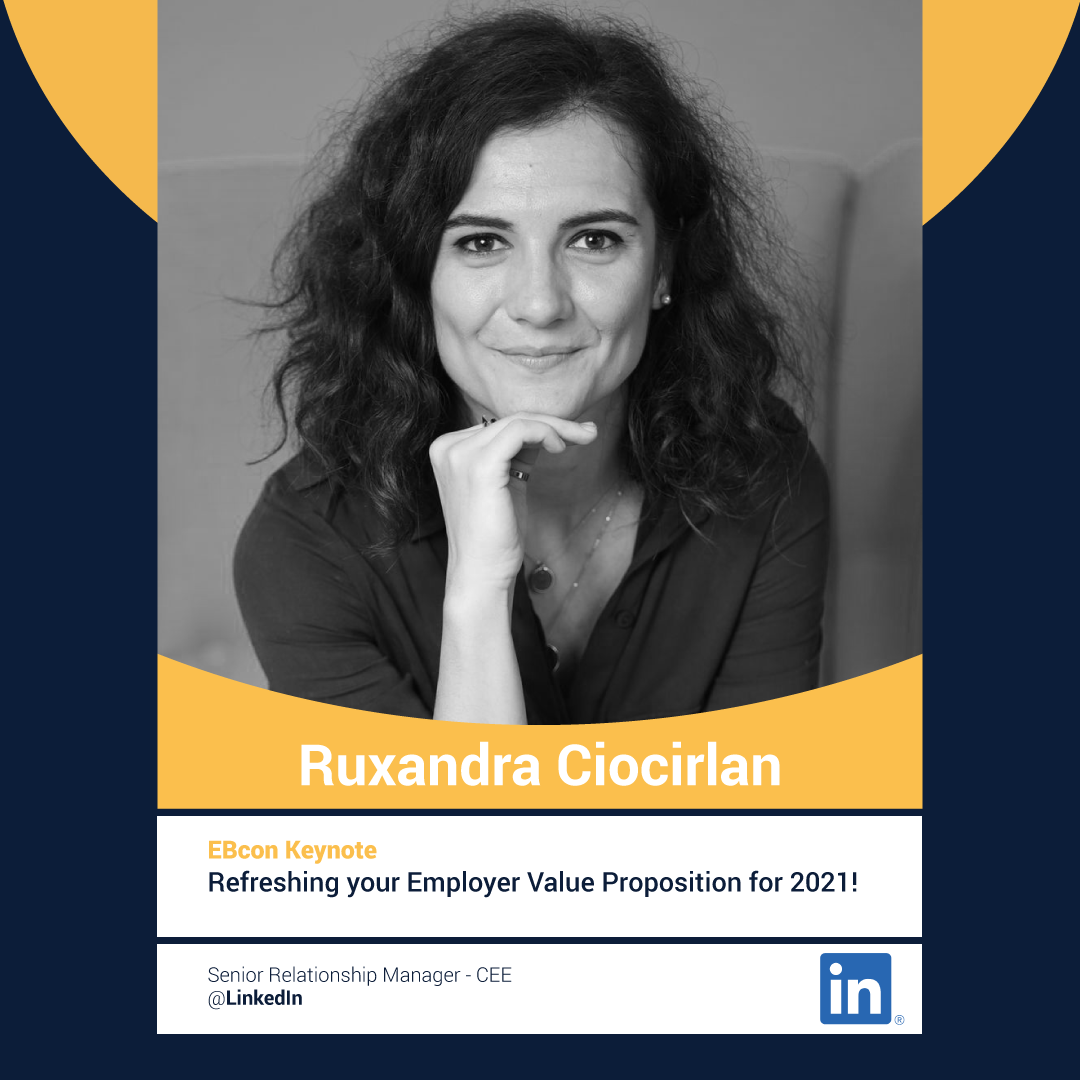 Refreshing your Employer Value Proposition for 2021!

Ruxandra Ciocarlan. Senior Relationship Manager @Linkedin
Join her keynote to refresh your EVP for 2021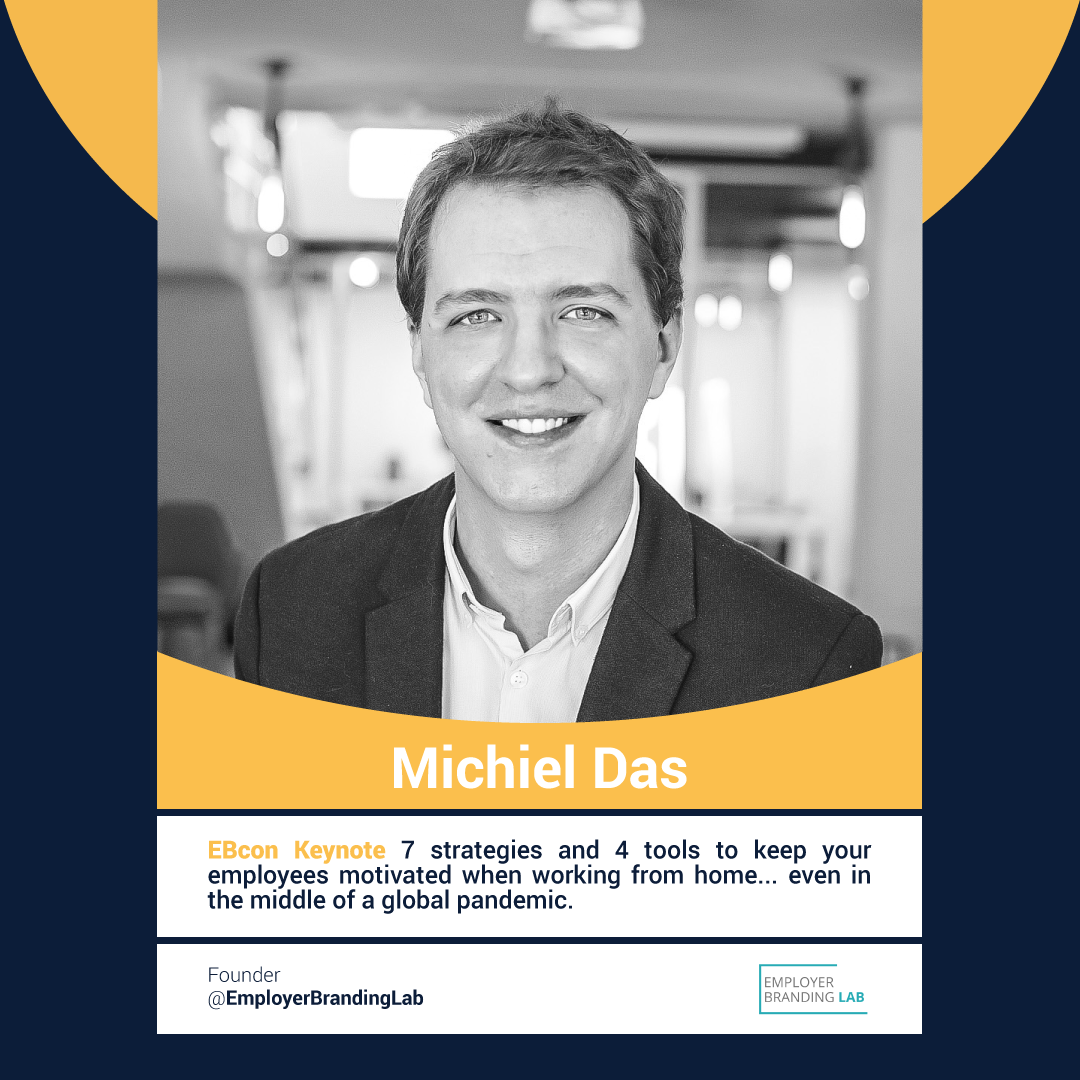 7 strategies and 4 tools to keep your employees motivated when working from home…even in the middle of a global pandemic.

Michiel Das. Founder @ Employer Branding Lab
In this keynote, Michiel will explore one of the most pressing topics in employer branding.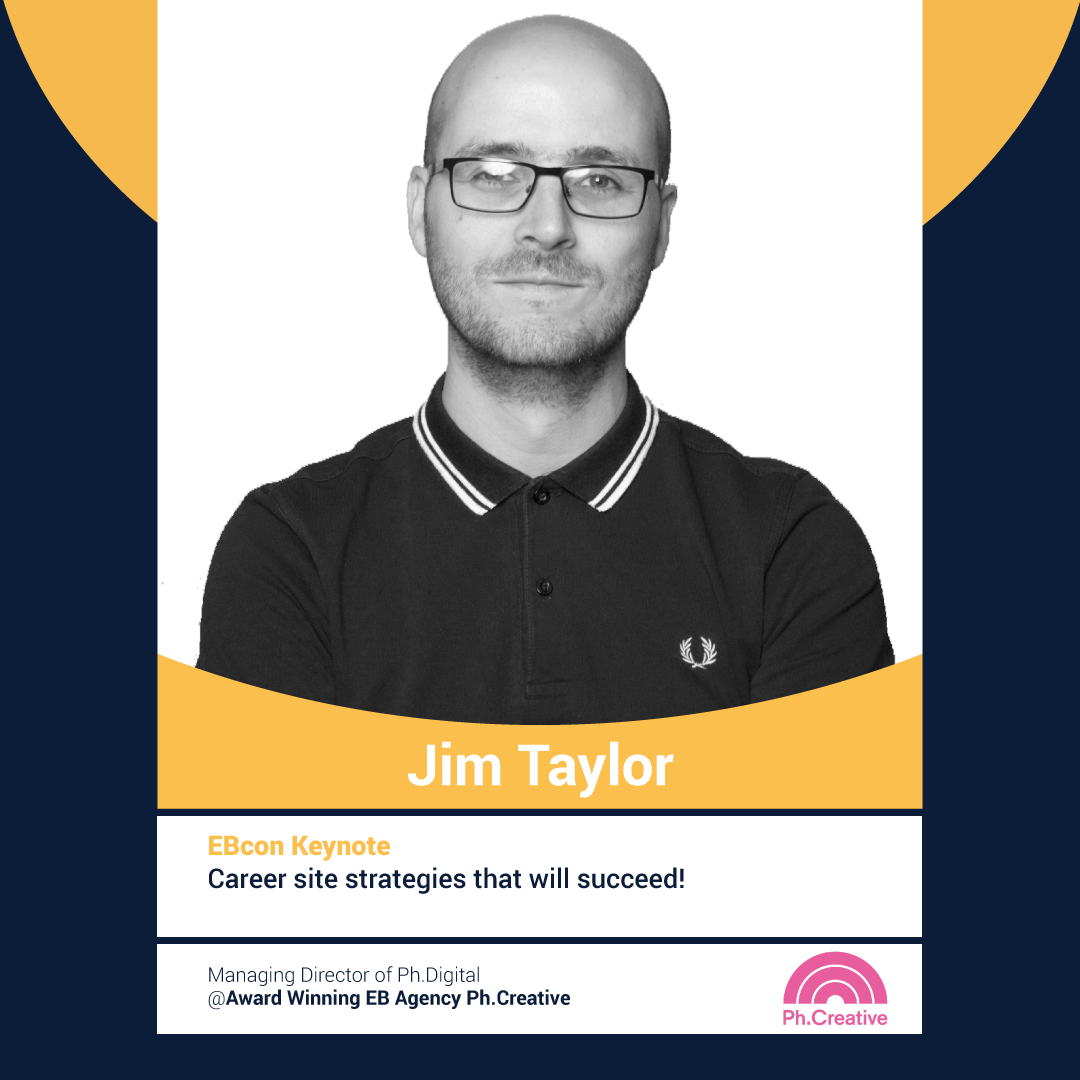 Career site strategies that will succeed! 

Jim Taylor. Managing Director of Ph.Digital @award winning EB agency Ph.Creative
Join his keynote to learn actionable strategies and good practices on making your Career Site succeed.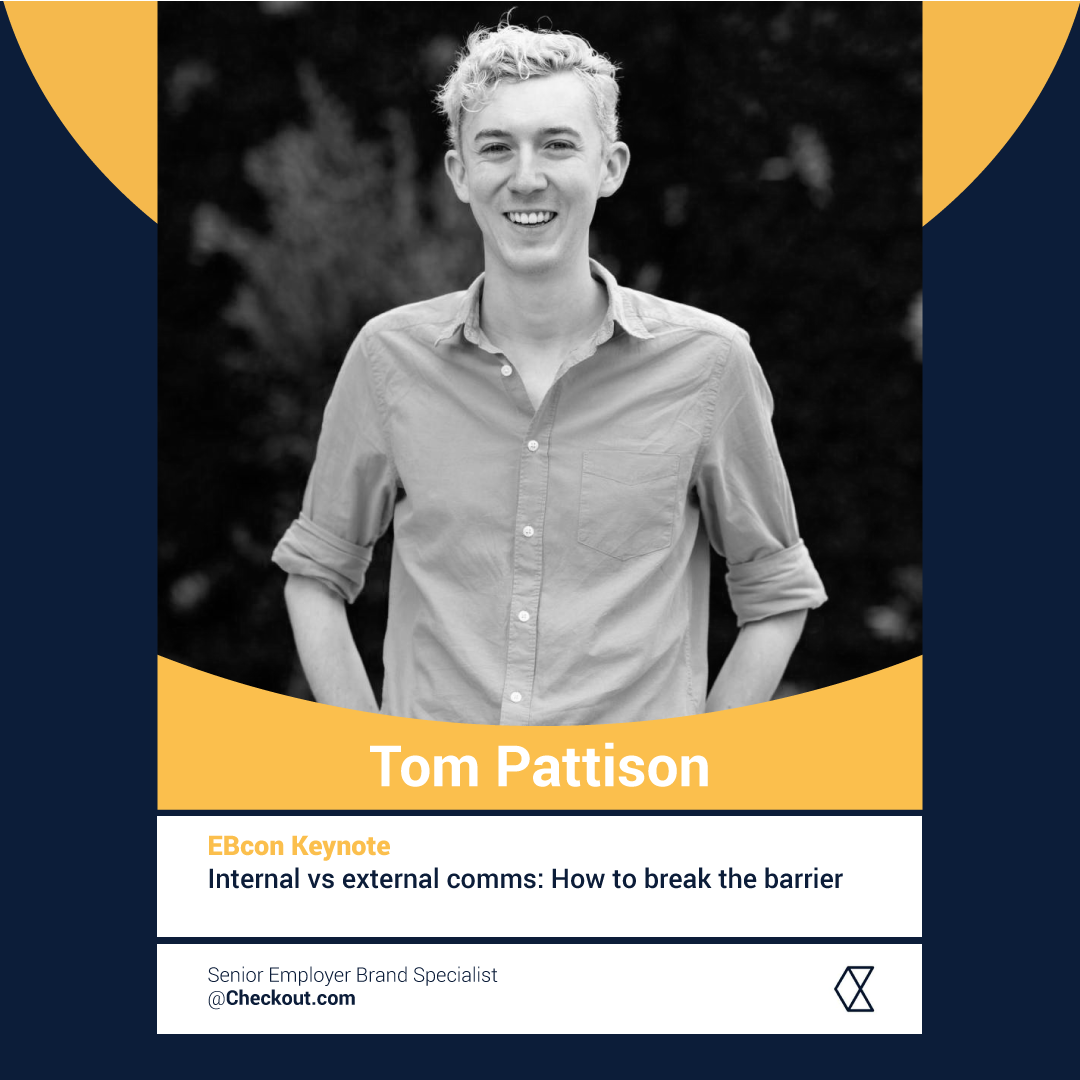 Internal vs external comms: How to break the barrier! 

Tom Pattison

. Senior Employer Branding Specialist @Checkout.com
In this keynote, Tom will give insights on how to align what you communicate to your employees vs what you communicate to the candidates and how to encourage your employees to become brand ambassadors.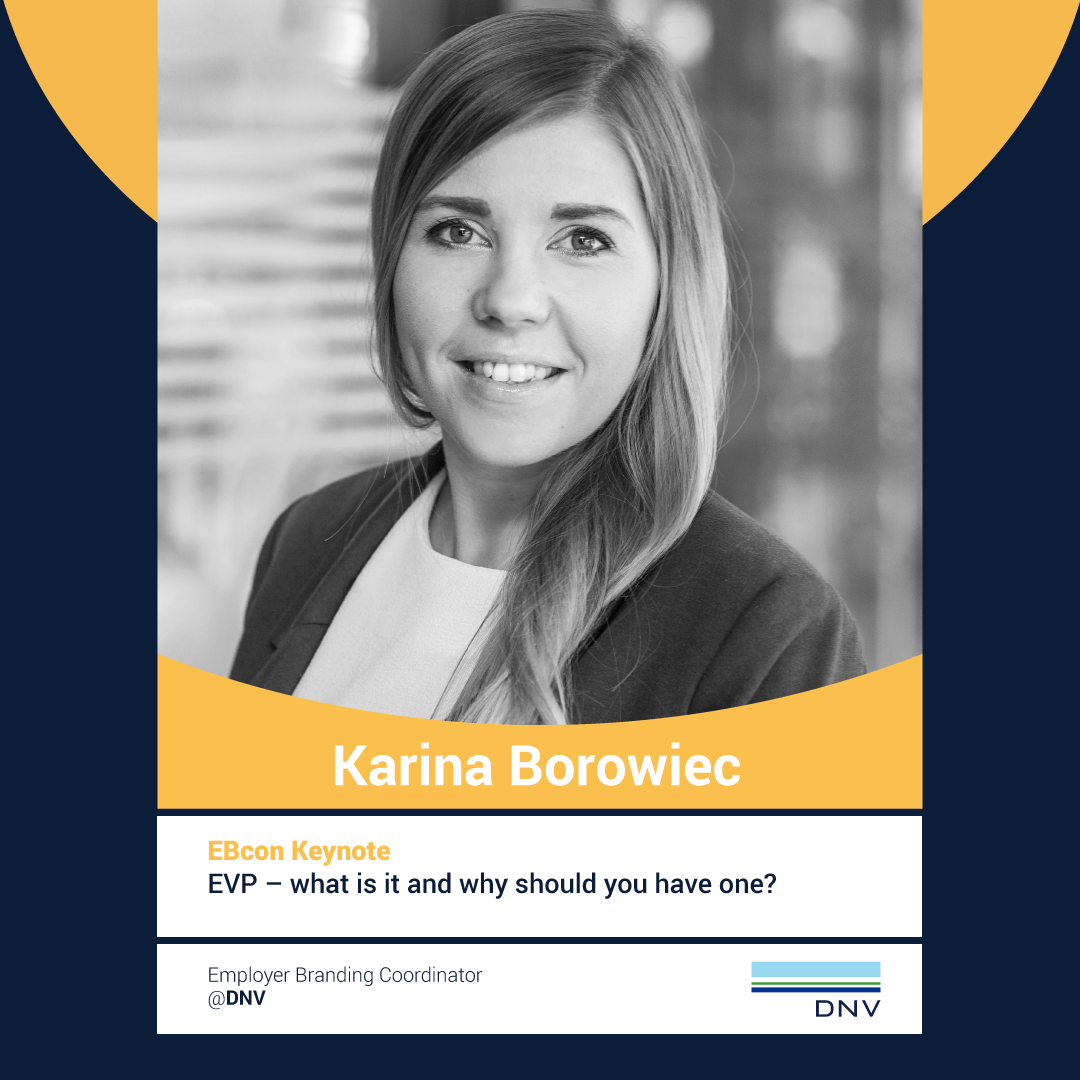 EVP – what is it and why should you have one? 

Karina Borowiec. Employer Branding Coordinator @DNV
According to Karina, a good EVP is like a compass that can guide you in your storytelling. She will showcase how DNV has managed to build from scratch their employer brand on the Shared Services market in Poland.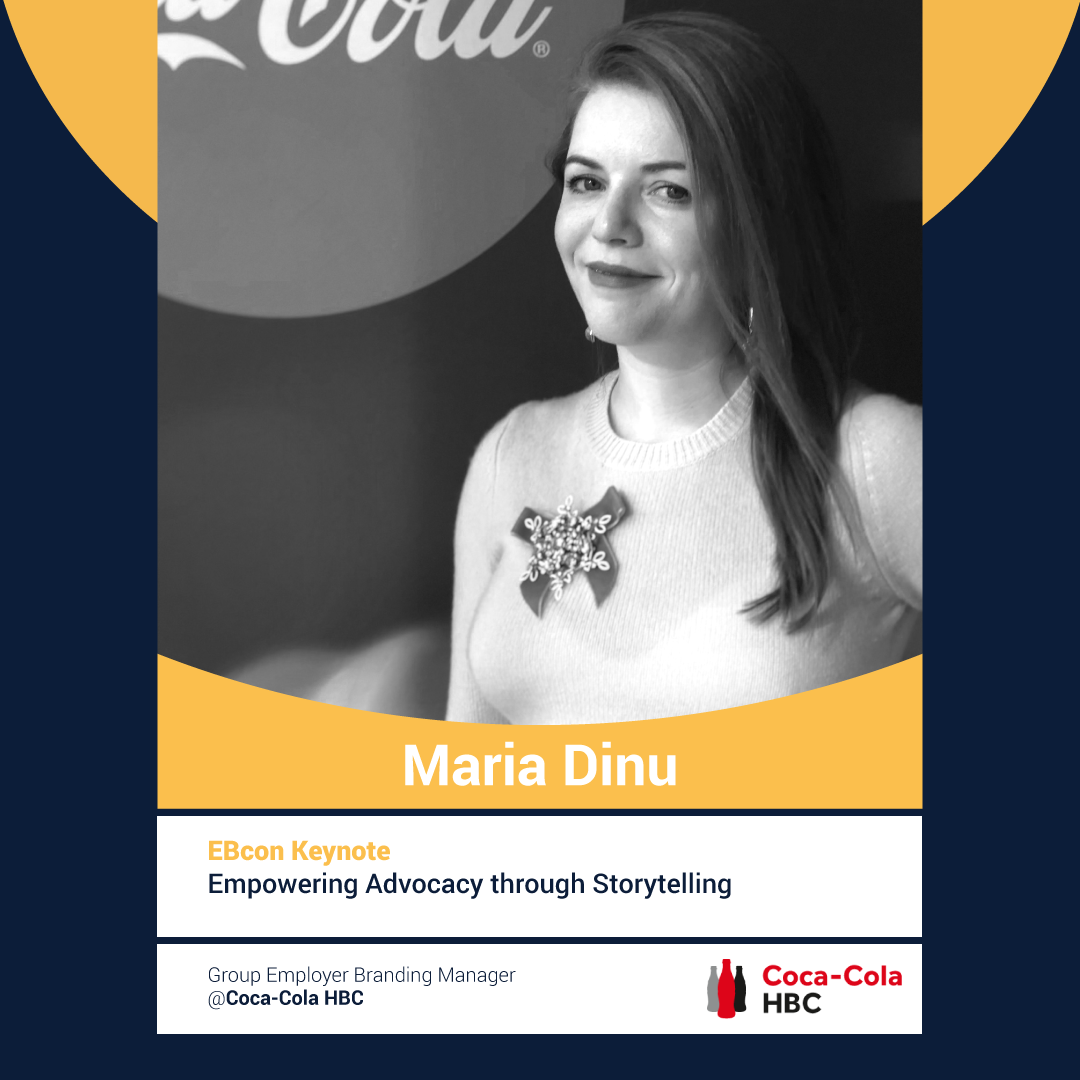 Empowering Advocacy through Storytelling! 

Maria Dinu. Group Employer Branding Manager & Group Employer Branding Communications Manager @Coca-Cola HBC
In this keynote, Maria will share her journey behind how Coca-Cola HBC managed to build a storytelling culture around Employee Advocacy and increased the company's online presence 7 times, just in few months!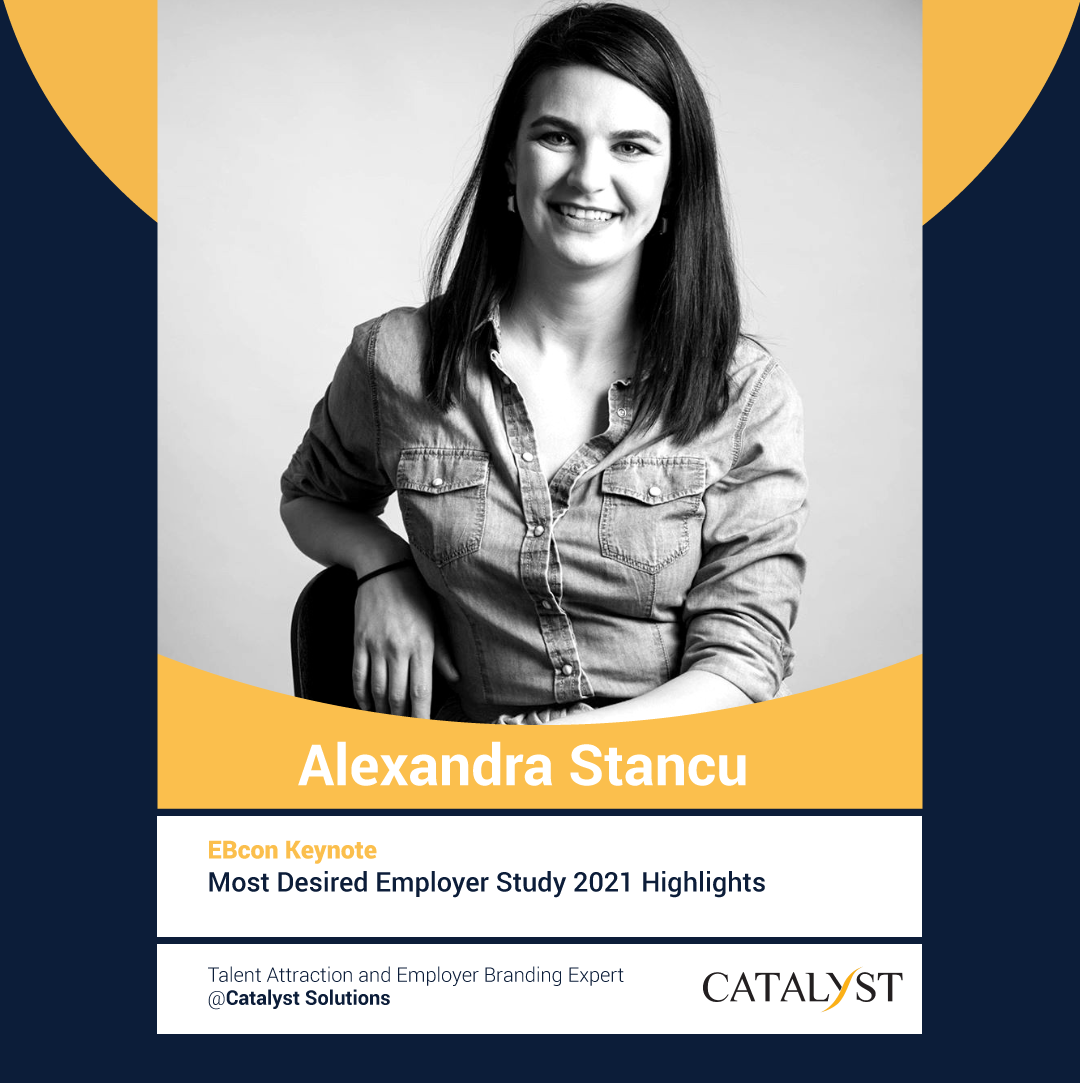 Most Desired Employer Study 2021 Highlights.

Alexandra Stancu. Talent Attraction and Employer Branding Expert @Catalyst.ro
In this keynote, Alexandra will share the Most Desired Employers Survey reports insights and announce who takes 1st place as the Most Desired Employer of 2021 in Romania!