October 20, 2023
Hipo.ro is a job board focused on professionals, graduates and students. The career portal represents the area where the best employees and the best employers find their perfect matches. Hipo.ro offers your company the opportunity to access optimal online career search tools which reveal the best-qualified candidates. With over 1.200.000 registered candidates and used by hundreds of major employers in Romania, Hipo.ro offers a competitive advantage, by providing access to detailed candidate profiles.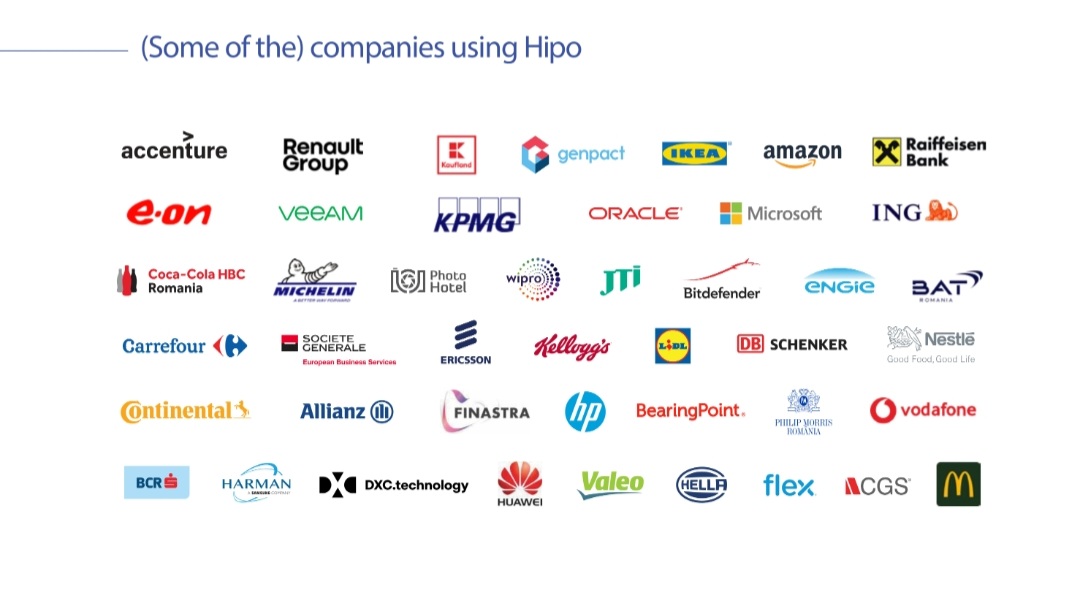 Since the start of this year, we have been working flat out to improve Hipo. We know that attracting talent on the Romanian market is becoming a bigger challenge each year. Therefore, our aim is to provide HR specialists with a better tool to attract the best candidates and support their employer branding efforts.
For this article, we thought our recent achievements with Hipo can best explain how this project may favour your 2024 hiring efforts.
1) 70.000 new candidates joined in the last 12 months
We optimized our marketing campaigns to enroll both students and experienced specialists.
In total we have 1,2 million registered users. Key data on their profiles include: age, language skills, CV statistics (working experience, public CV depending on the field of expertise: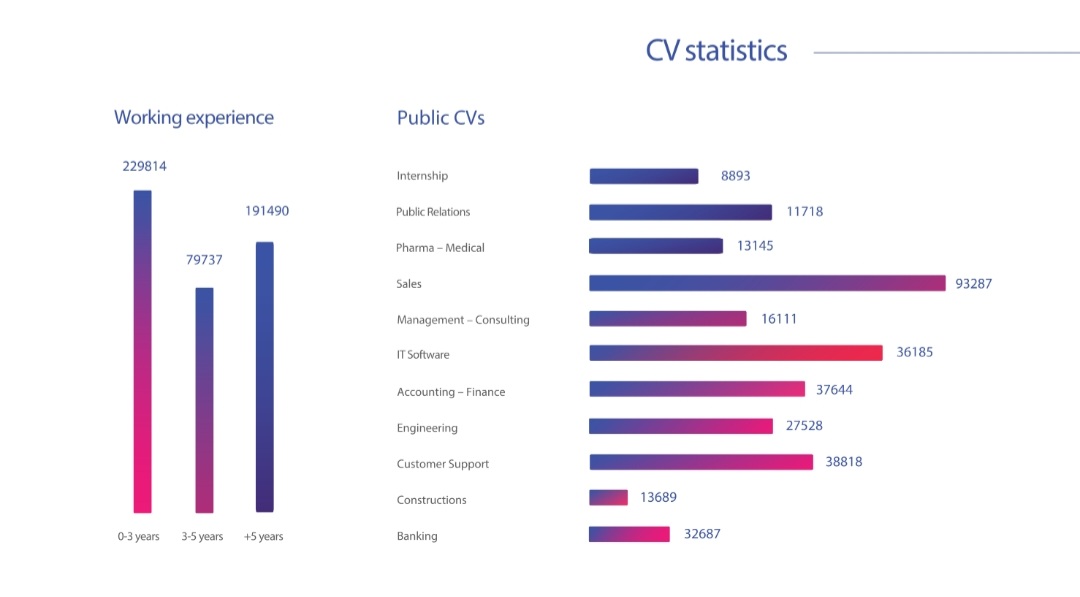 Disclaimer: The data provided on public CV's is referring to CVs which can be found by searching the database from an employer account!
2) Your jobs can reach 2.000.000 passive candidates
Hipo is the only career website that allows your jobs to be automatically promoted on a network of partner websites: ZF, Digi, HotNews, SpotMedia, RevistaCariere, AngajatorulMeu, RegieLive, NineOClock, LinkedIn, Indeed, Jooble and many others.
3) We simplified the application process
Candidates can apply with a basic profile when they find a job they like.
They can fill in their full CV later on and you will see the updated profile in the employer account.
4) We launched new dedicated pages
Remote Jobs and Jobs with Salaries and benefits displayed" are in high demand among candidates. We created dedicated microwebsites for them.
5) Our subscriptions include "Employer Branding" features and automatic job import
The Corporate Plus subscription helps you boost your employer brand by creating a complete company profile (videos, photo gallery) that can reach 20.000 visitors per year.
An integration with your recruitment software allows you to publish your jobs on Hipo automatically.
6) ) We launched a new project, Hipo Employer Spotlights
This offers candidates an inside look at your workspace and culture, through:
– a video showcase of your office that captures the heart of your company;
– engaging articles that share your company's journey View the project presentation.
The first steps any employer should take when looking for brand awareness and desirability on the labour market, both in front of juniors and professional candidates, is to generate relevant content about the company and promote it towards its targeted audience.
Bring your EVP to life through video content social media, all while showcasing real employees, as well as their stories. This way, candidates get an authentic look into what it's actually like to work at your company.

On Hipo.ro you are welcome to discover more about any of the available types of subscriptions we provide that will help you develop new or improved recruitment methods.
For more information, please do not hesitate to drop us a line at angajatori@catalyst.ro