About
We developed the Caravan concept starting from Group Renault Romania's objectives to position itself as top employer among technical students nationwide, to differentiate the Group from other automotive competitors, as well as to strengthen its relationships with the universities.
Therefore, our entire strategy was focused on two directions:
1.creating a unique and relevant experience for the parties involved;
AND
2. maximizing the event's exposure on all most relevant media channels for our target group.
Key Figures
For approximately 2 months, we communicated extensively both the Caravan, the workshops and the Group's career opportunities for students.
We used messages with high visual impact promoted via online and offline channels. Through this mix we managed to generate 7.000.000 impressions and to attract at the offline events over 2000 participants.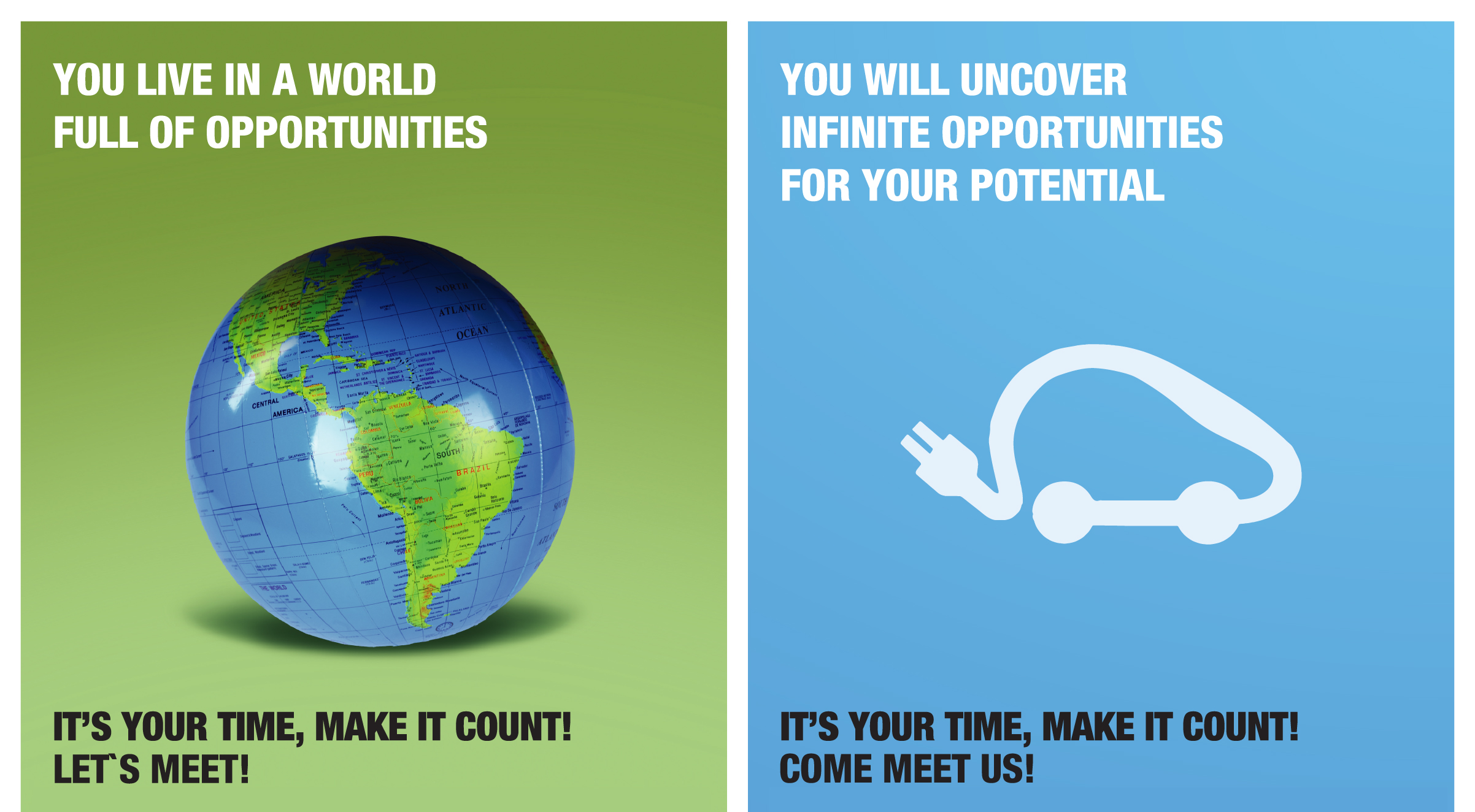 Impact
The Caravan offered to students insights about the Group, about its career opportunities and internship programs, creating at the same time a memorable experience through its workshops, car expo and test-drive opportunity;
Internally, Drive Your Career@Renault 2016 Caravan created the perfect context to recognize and promote brand ambassadors by involving employees as speakers and project promoter
The project had a strong contribution to the employer brand improving the KPIs for awareness, consideration and desire