April 23th, 2019
Human Invest organizeaza in data de 29 mai 2019, in Bucuresti, conferinta "The next challenges: Leading better. Leading differently." Evenimentul, care marcheaza aniversarea de 20 de ani a companiei de consultanta pe piata locala, reuneste CEO si HR Directori din companii de top din România, speakeri internationali si consultanti locali Human Invest.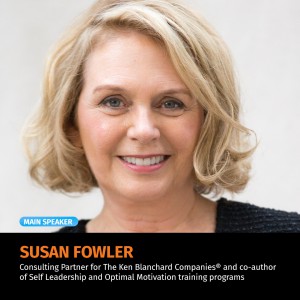 Susan Fowler, Senior Consulting Partner The Ken Blanchard Companies si co-autoarea programelor Self Leadership si Motivatia Optima, va vorbi in cadrul conferintei despre impactul in business al unei culturi organizationale bazate pe self-leadership. Cu peste 30 de ani de experienta in consultanta, training, coaching si cercetare, ea este autoarea a doua best-seller-uri internationale: "Noua stiinta a motivarii. Cum sa conduci, sa energizezi si sa implici prin Metoda Motivatiei Optime" si, impreuna cu Ken Blanchard, "Self Leadership and the One minute Manager".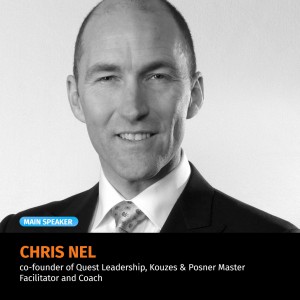 Chris Nel, co-fondatorul Quest Leadership si facilitator Certified Master Kouzes & Posner, va vorbi despre cum sa adaptezi o organizatie in vremuri haotice, pe baza experientei sale in proiecte de schimbare strategica pentru companii din Fortune500.
Agenda va fi completata cu doua paneluri in care liderii unor companii de top din România vor vorbi despre rolul leadership-ului in sustinerea schimbarilor strategice in companiile pe care le reprezinta:
Daniela Bodirca, CEO – Unicredit Leasing
Diana Nastase, HR Director FLEX
Fragiski Melissa, Human Resources Director Vodafone
Violeta Nenita, Store Manager IKEA Baneasa
Virgil Soncutean, CEO Allianz-Tiriac Asigurari
Marian Popa, CEO Deutsche Bank Technology
Fady Chreih, CEO Regina Maria
Echipa de facilitatori Human Invest va sustine 4 workshop-uri despre stiinta din spatele motivatiei optime, principiile coaching-ului de echipa, valorificarea conflictelor la locul de munca si trendurile in materie de leadership si dezvoltare organizationala.
Ne bucuram sa sustinem evenimentul organizat de Human Invest, iar pentru mai multe informatii despre conferinta "The next challenges: Leading better. Leading differently.", va rugam accesati: https://humaninvest.ro/next