January 23rd, 2017 
2016 has been a year full of hard work and excellent results, a year in which we focused on helping our partners to recruit high potentials and to build and refine their employer branding strategies.
This year we will continue to deliver quality services by implementing our dedicated projects.
Angajatori de TOP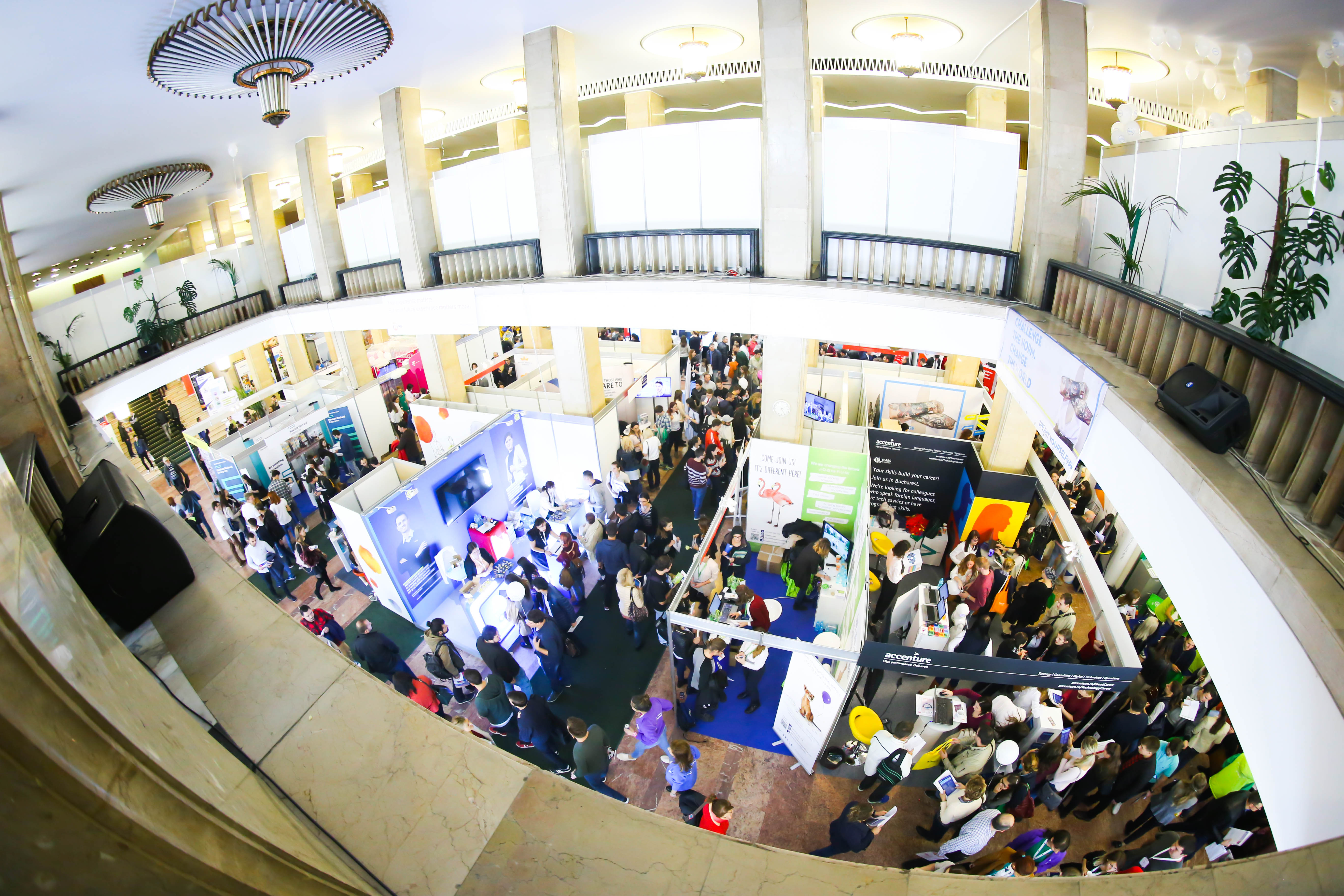 WHAT?
The no.1 professional career fair in Romania

, a two day career event, where the most desired companies will be present with exhibition booths.
The event takes place twice a year, in spring and autumn.
Each season, Angajatori de TOP brings together over 170 of the biggest employers;
WHY?
creates leads for your current recruitment projects;
raises the company's awareness and creates a strong employer brand among professionals and students;
offers you the chance to interact with 14.500 professionals and students.
HOW?
By offering you the opportunity to connect with a large candidate pool in a short amount of time;
By being present with 1 or 2 pages in the catalogue that is distributed during the event;
By interacting with preselected candidates at over 40 conferences and workshops;
By being present in the event's online campaign that is starting with one month before;
WHEN?

For receiving all the details about the event, please send us an e-mail at angajatori@catalyst.roand we will provide you all the information you need.
Employers' Guide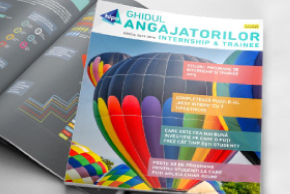 WHAT?
One solution for two demands – a useful instrument for both companies and students – a publication that includes brand mockups and the latest job openings and impactful content and career articles, key information for every student;
WHY?
Raises brand's awareness among young workforce – reaches 20.000 students nationwide during the distribution in universities and 30.000 by using the online channel;
Great foundation for future recruiting and hiring efforts. Get in touch with people who have received/downloaded the publication by sending them personalized messages via e-mail.
Is more powerful than a regular printed publication, because it offers a complete experience by using all the benefits of the online environment;
HOW?
By offering the indirect interaction between employers and potential candidates;
By including mockups about your headquarter, career opportunities or about your business activity; promote your company to the right target;
After the physical distribution, we optimize Facebook Advertising Campaigns in order to reach more potential candidates;
There are 2 editions, where the target makes the difference:

Internship & Trainee Guide 

(distributed in spring, includes all internship & trainee programs, especially Economics & Technical Internships) and

The Technical Employer's Guide

(distributed in autumn, dedicated to the Technical field);
WHEN?
The spring edition –

Internship & Trainee Guide

takes place during April and May;
The autumn edition –

Technical Guide

takes place during October and November.
Ubisoft, Microsoft, Grup Renault Romania, Deloitte Romania, Telekom Romania, Banca Transilvania and many others are just some of the companies that were present in our previous editions.
For more details about how can you book a page in Employers' Guide send us an e-mail at angajatori@catalyst.ro
The Most Desired Employers Survey
WHAT?
The most complex instrument that assesses the perception and expectations of professionals, graduates and students and provides an objective measure of the attractiveness of your employer brand in this pool.
WHY?
Measures the effects of your employer branding strategies: the survey's results will reveal where do you stand compared to your competitors in terms of candidates wanting to work for you or in terms of consideration rate;
Get an overview about the expectations and perceptions of professionals and students regarding you as a brand and as an employer;
Validate/compare your salary and benefits offering with the expectations of potential candidates;
HOW?
By providing accurate data, given by a large pool of respondents (10.982 in 2016);
By providing the top employers ranking based on an open ended questions. The respondents are not aided in any way in listing their favorite employers.
By using the experience we have acquired in the last 10 years of developing and implementing talent attraction and employer branding initiatives to draw valuable and actionable insights.
WHEN?
We collect the data between February and May 2017 and the results will be released at the end of June.
But The Most Desired Survey 2016 is out, ready to give you all the information you need. To come into its possession, write us at angajatori@catalyst.ro
 DevTalks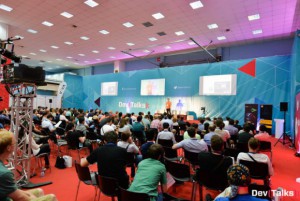 WHAT?
DevTalks is the largest IT conference in Romania, gathering over 2,100 developers in Cluj-Napoca and Bucharest. Since its first edition in 2014, DevTalks brings out the major key ingredients to explore the latest trends that will shape the following areas: Mobile, Web, Big Data, Cloud Computing, Internet of Things orArtificial Intelligence.
WHY?
Connect with the IT Community through the event's agenda;
A great brand builder – you will be seen as an expert in your activity field by participating at the conference that covers the hottest news in the IT industry;
Benefit from a wide media coverage: 804.602 total reach on Facebook, website & groups data recorded in our previous edition;
HOW?
By getting involved in Keynotes & Panels with a speaker or interact with a smaller, targeted group during a series of workshops and mini-conferences;
By organizing 4 content-based stages:

Main Stage

,

Big Data & Cloud Stage

,

Web & Mobile Stage

, and, for the first time at DevTalks, the

DevOps Stage

. Also, starting with this edition, the participants will have access to exclusive workshops and mini-conferences;
By being present in areas designated to ensure a great visibility among IT participants with exhibition booths or new devices, wearable, applications and much more.
WHEN?
In 2017, the event will take place on May 17th in Cluj-Napoca at Grand Hotel Italia, and on June 8 in Bucharest at Romexpo C1 & C2.
Hipo.ro
WHAT?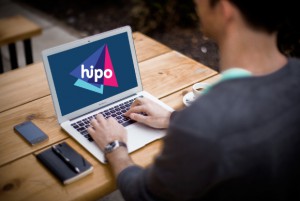 The no.1 career website focused on students, graduates and young urban professionals.
Its purpose is to match the job offer between the best employees (marketing strategy designed to attract top graduates and specialists) and the best employers.
WHY?
Guaranteed quality of the candidates' database;
Search through 450.000 unique registered users;
The job ads are also promoted on LinkedIn, Facebook and 10 other Hipo's partner websites;
HOW?
By maintaining the high quality of our database according to Hipo's values: only university graduates that know at least one foreign language;
By having an active marketing strategy – a mix of internet marketing, events, strategic partnerships, BTL, outdoor campaigns and viral marketing that will ensure the database growth;
By offering an effective means of communication in order to make sure that your recruitment announcement will reach all the valuable candidates that are accessing the website.
WHEN?
www.hipo.ro is available any time for all companies that have job openings and are interested in recruiting new candidates.
Let us know if you have any curiosities about how Hipo.ro works by sending us an e-mail at angajatori@catalyst.ro
HIPO BootCamps
WHAT?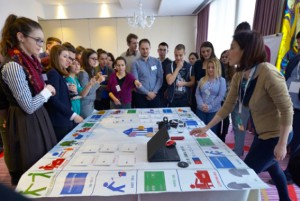 Dedicated events with top students and fresh graduates interested in developing a career in Finance, HR or Sales;
The purpose of the event is to facilitate the interaction between candidates and companies interested in developing their professional and personal skills or recruiting them.
WHY?
Direct interaction with the most suitable candidates;
Increase brand awareness as Top Employer in your industry;
Access an efficient method of selection for your career opportunities;
HOW?
By communicating to 30 preselected candidates that meet your requirements during a dedicated competition, case-study or workshop;
By benefiting from a personalized promotion campaign, tapping an overall population of 35.000 high potential individuals interested in a career in Finance, HR or Sales;
By having the possibility to observe how they work with each other, evaluate their communication skills or subject understanding and you can create a shortlist of candidates who will fit your desired profile.
WHEN?
Finance BootCamp

– 15th of March 2017

Sales BootCamp

– April 2017

HR BootCamp

– May 2017
For additional information, contact us as at angajatori@catalyst.ro