EBdialogue is a recurring online meetup on various employer branding subjects, taking place every first Thursday of the month. The whole initiative is powered by Catalyst Solutions and aims to bring the HR community together by discussing the most current subjects relating to best practices in employer branding. 
Starting from the beginning of 2022, we are meeting every first Thursday of the month, for a LIVE EBdialogue session via Zoom. The event is free of charge, so we are happy to invite all employer branding enthusiasts to come and join our learning sessions!
Each EBdialogue Meetup has its own dedicated topic and special guests who are considered to be subject matter experts in the field. During the April event, we had the great pleasure to host two conference speakers who will be attending EBcon 2022 on the 17&18th of May.
We encourage you to keep reading to check what were the highlights from our last EBdialogue and stay tuned for the next Meetup!
Here are some of the best parts  that really stick with us at the last EBdialogue and hopefully you will resonate with them as well:
Employer Branding Campaigns – never make fake promises, always communicate the truth about your culture or it might backfire.
Claudia, one of our speakers, puts the attention that in order to build effective communication with any target group, especially GenZ, there is a dire need for building your employer branding campaigns on your real culture and the truth about it. When your objective is to attract talents it's easy to lose perception and communicate what you think you should say in order to attract, rather than be honest and stay true to who you really are and what your culture is really about. Try to avoid this mistake at any cost, it will only lead to confusion and losing talents in the end.
When choosing between Employers Candidates judge the Employers from the seamless technical experience but also the consistency of their Employer's Value Proposition.
Torgil, one of our speakers, made an interesting observation based on
Potential Park Research, that the recent Pandemic made candidates very sensitive toward any discrepancies happening across the communication channels in the Employer Value Proposition. They want to make sure the company will deliver what they promise with their EVP. If they will notice that you communicate inconsistent promises they are more likely to notice that and move with another employer who nailed their communication.
The importance of cultural belonging is on the rise in the post-pandemic talent landscape. What does it mean to you?
Nowadays talents tend to put very high importance on cultural belonging and want to make sure they will be working in an environment that is coherent with their values. That's why as an Employer you should not forget to define your position on socio-political stands. Make sure to transmit those important messages in your communication and truly be a company that is focused on sustainability and giving back to society.
Claudia Tattanelli. Founder and CEO @C-YourCulture
Formerly Claudia was the Chairman of Universum Strategic Board where for over 25 years she has been leading many Employer branding and strategy projects supporting the leadership teams of many of the world's leading companies, including Accenture, Apple, ABINBEV, Audi, Barclays, Campari, Citibank, Coca-Cola, Exxon, EY, Facebook, Ferragamo, H&M, Goldman Sachs, Google, IBM, JP Morgan, Lamborghini, L'Oreal, Mondelez, Lenovo, P&G, SAP, Siemens, United Nations, Unilever.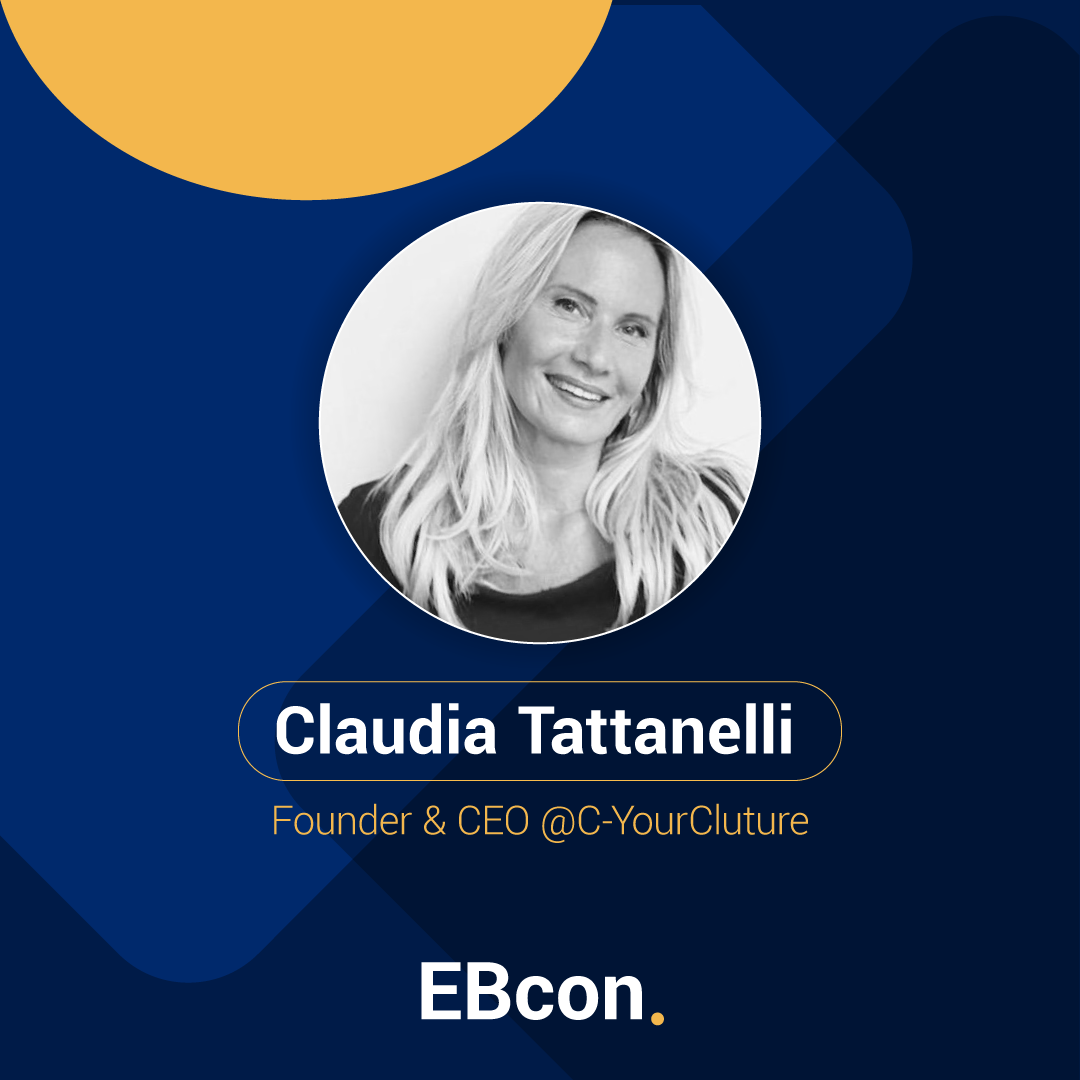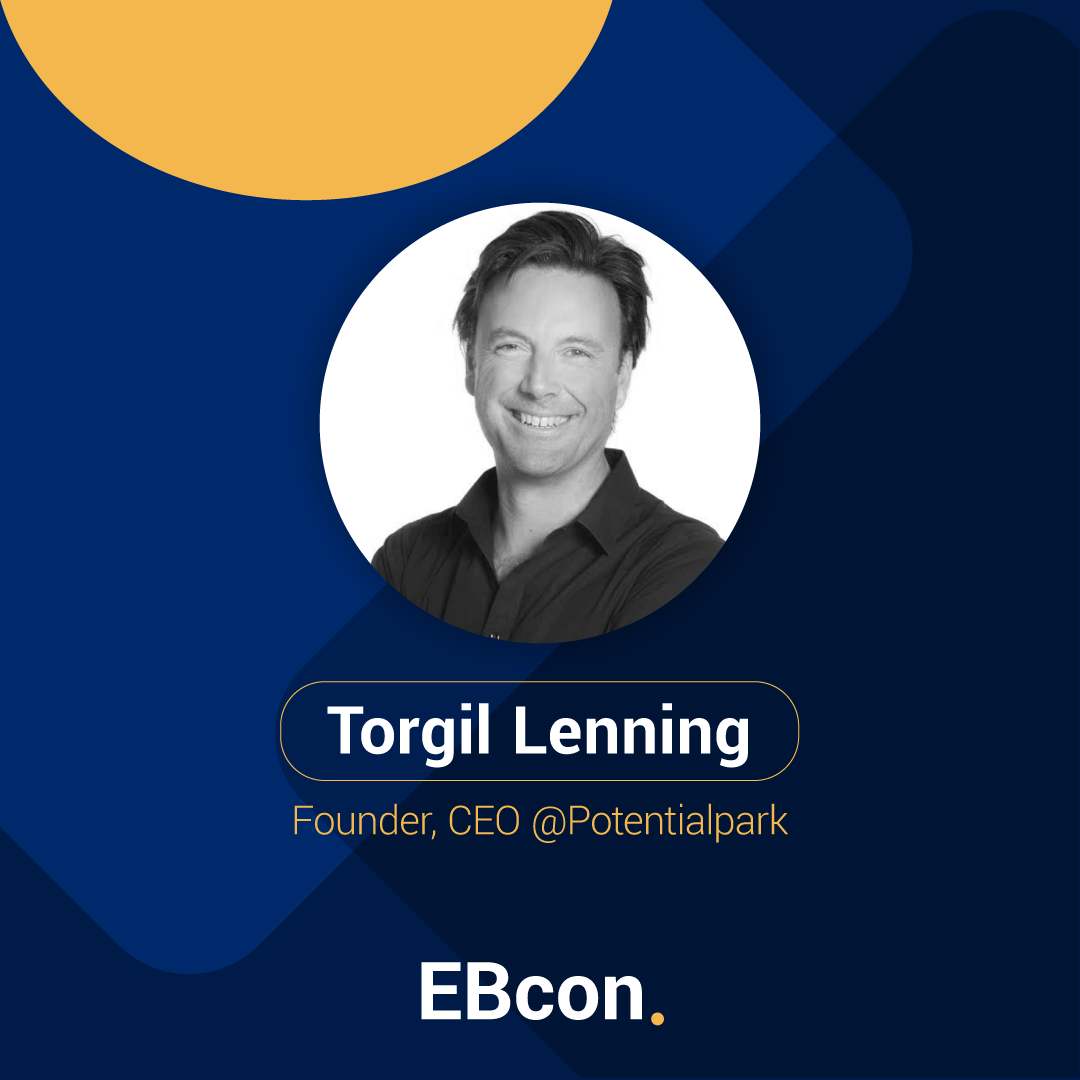 Torgil Lenning. Founder, CEO @Potentialpark
Torgil founded Potentialpark, a market research company based in Stockholm, Sweden, as he identified a strong need for business leaders to be competitive in attracting and recruiting the right talent. For over 20 years he has worked to shape the future of Talent Communication by bridging the communication gap between employers and talent worldwide.
If you want to hear top employer branding insights and get inspired, make sure to join us at our next EBdialogue Meetup on the 5th of May. Stay tuned for more details!
Also, if you have a bigger employer branding appetite join us for the International Conference EBcon2022 and be a part of an online gathering of forces in employer branding for two intense learning days that will level up your employer branding skills. Find more information and our amazing lineup at www.ebcon.ro