VIRTUAL CAREER FAIR FOR DB Global Technology
Services: Recruitment, Employer Branding
The Client
DB Global Technology is one of the biggest financial and banking services provider in the world. More than 100,000 employees in over 70 countries ensure its international operations. DB Global Technology is Deutsche Bank's technology unit operating in Central and Eastern Europe. Opened in January 2014, the Bucharest office was expanding on a fast pace which means it was in urgent need for a workforce.
The Challenge
DB Global Technology was opening for leading-edge solutions and wished to strengthen the company's employer brand on the Romanian market. Their goal was to recruit 300 IT talents by the end of 2015. We knew that attracting IT talents is extremely competitive, so in order to meet those numbers we decided to go with an innovative recruitment concept that we developed for our customer.
The Solution
We came up with the concept of online recruitment event preceded by one month of integrated communication campaign. In the first phase we put our focus in online channels and activated interactive platform on hipo.ro which become the heart of our project. Every department of DB Global Technology received its own dedicated booth featuring its structure, introducing the team and projects with current opportunities displayed.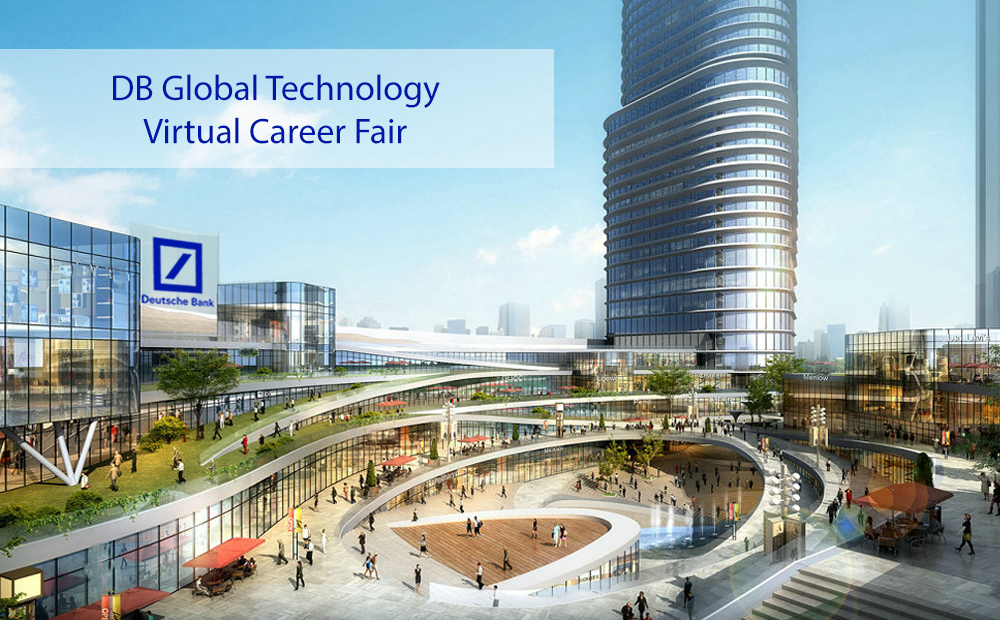 For candidates it was a chance to interact with a company in a fun, direct and informative way. When the time of online event came we selected 100 applicants and invited them for 45 min. live session with company representatives. To bring innovative spirit to the webinar, we integrated video chat option to make the communication between candidates and department managers more personal.
The Effect
Virtual Career Fair increased DB Global Technology brand awareness as a top employer in the Romanian IT industry, reaching an overall population of 70,000 IT professionals on a national level. Our customer gained personalized IT talent pool full of relevant candidates, interested in working at Deutsche Bank. But most importantly, it showed the company's passion towards implementing creative solutions which we were happy to provide.
EXPOSURE IT PROFESSIONALS ROMANIA
1. Virtual Fair Total number ads displayed (reach)
2. Advertorial on Hipo.ro
Facebook: 62.721
Google: 813.987 impressions
3. Webinar promo campaign
Total number ads displayed (reach) – 24.522
Direct approach email & phone – 6.358