THE UBISOFT GAME JAM
Services: Employer Branding – Gaming
The Customer – Ubisoft
Ubisoft is one of the biggest independent game publisher in the world and creator of game hits like Assassin's Creed, Ghost Recon and Rainbow Six. From the very beginning they had a unique strategy of developing their business. As a young French startup, they gather a group of young game developers, at the chateau in Brittany, and as a result they came up with innovative ideas. This is how Nintendo and Saga come to live and change the whole industry. Now they are one of the leaders in the industry on a global scale.
The Challenge – Unleash the creative jam
Gamming is all about having fun and Ubisoft fully embrace this theory. In creative brainstorm the best ideas arise, and that was something that our customer was looking forward to. This gave us direction to do our work. Honoring the tradition of Ubisoft, we came up with concept of Game Jam – a 24 hours competition dedicated for creative game developers.
The main challenge was fishing out the exceptional talents from the gaming industry, with minimum one year of experience. Our mission was to target the creative-potentials and make them unleash their creative jam during the actual event.
The Solution – Finding people with the creative jam
To promote the challenge, we made some noise in the gaming industry. As online environment is second home for every IT professional, that was the place we center all our efforts. In order to reach the relevant applicants, we started off with nationwide campaign targeting the main online IT communities in Romania.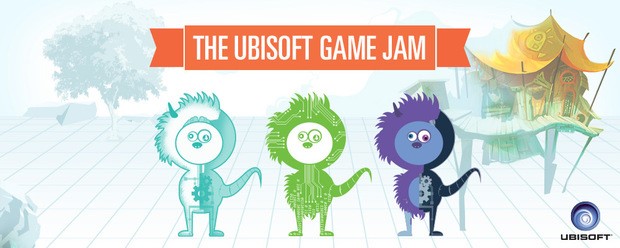 We spread the word across multiple online channels including
Google
Facebook Ads
LinkedIn
Specialized IT portals.
Only by sending out dedicated newsletters and direct invitations, we reached 1000 potential applicants.
Microsite on hipo.ro was the digital heart of the project (data about the traffic??) as well the banners promoting the event distributed across the online channels.
The Result – Employer Brand got some Jam
At the end, we received 245 valuable applications from which we choose 90 top finalists. When the final day of the event came, we had 25 strong teams ready to challenge themselves in the creative GAME JAM. That day many ideas and friendships came to live, and all participants were enjoying fun and friendly atmosphere. Ubisoft strengthen its employer brand and gained recognition in Romania as a fun and open company to work at.
Just check for yourself: Video Teaser.