May 24th, 2023
Discover successful stories of the most desired employers awarded at the Gala Awards, part of EBcon 2023!
This year, EBcon, our regional Employer Branding conference, gathered over 400 local and international practitioners together for a day of content focusing on Employer Branding Strategy and Activation. HR enthusiasts got a lot of inspiration from our twelve speakers, masterminds of branding, from different parts of the world, and the successful stories of the companies they represented.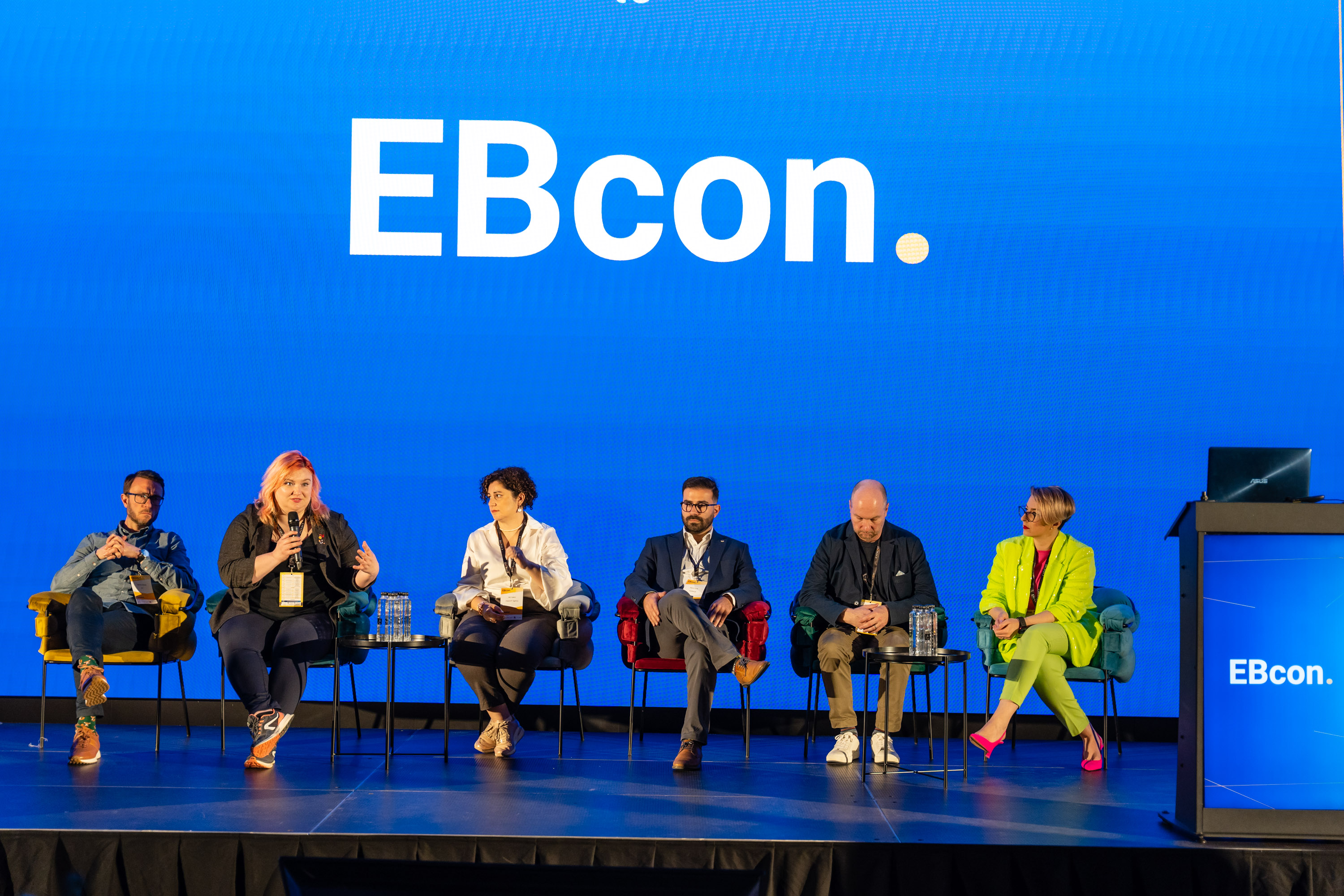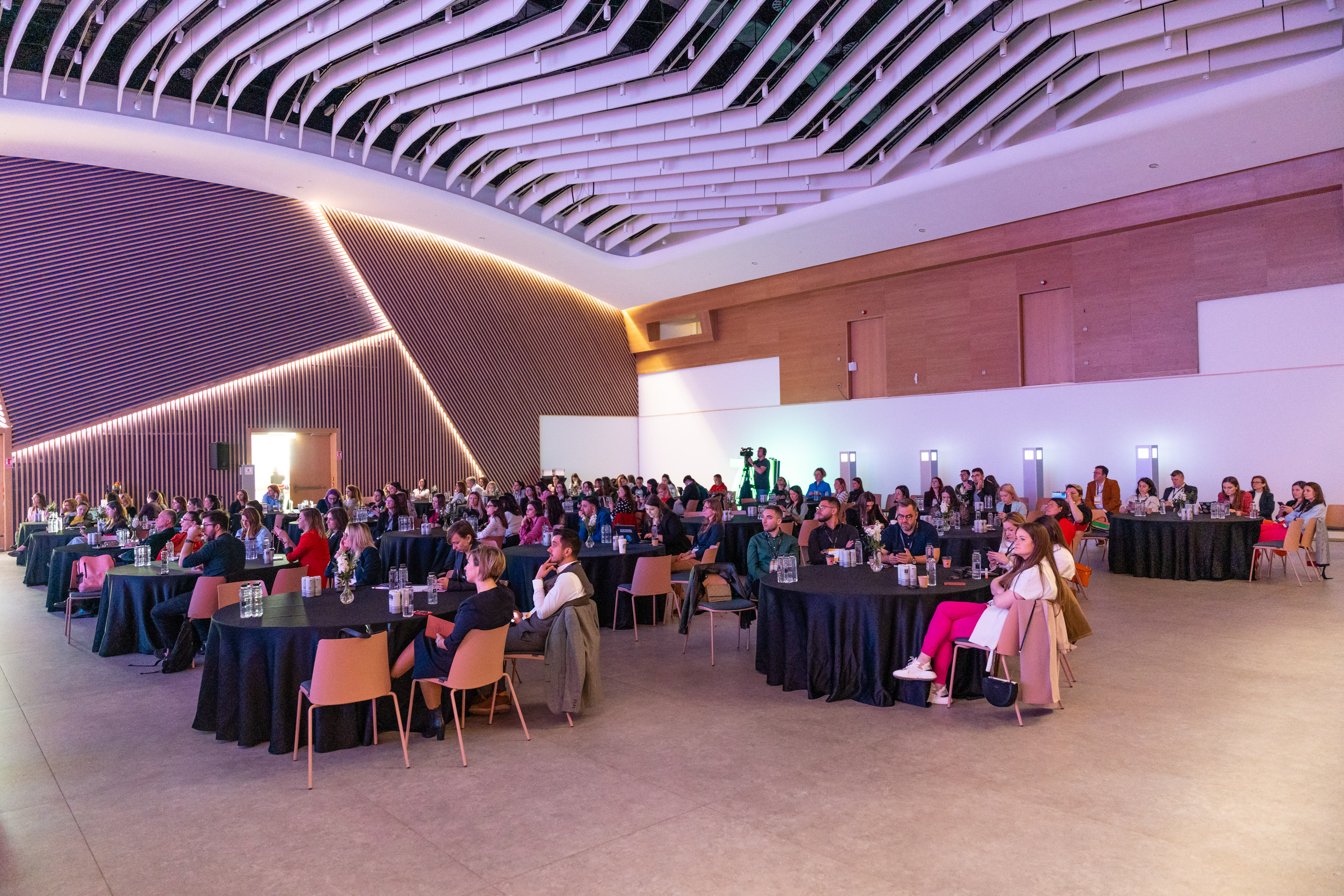 Check out the big names on our EBcon 2023 agenda!
On the 11th of May, the fourth edition of EBcon, culminated with the 2023 Most Desired Employers Awards Gala. Companies, which demonstrated a strong dedication and accomplished their goal to build a ideal work environment and experience for their employees, were awarded in different sectors of the labour market. The proud winners in their fields of expertise are aware of the importance that employer branding has in not only obtaining, but also retaining top talent.
The Awards Gala was an ocassion to celebrate the employers that were the most desired according to our Most Desired Employers 2023 Survey. We could deduct from the 14,446 free and unassisted responses from both young career starters and professionals from Romania, from the fields of social sciences, business, engineering, and IT&C.
Nowadays talents tend to put very high importance on other benefits other than an attractive salary package: performance bonuses, work flexibility, office traditions, activities for team building, career advancement opportunities. All of them and more are expectations of the new generation of candidates, a benefit package that our most desired employers offer.
Therefore, we could deduct from the successful employer branding stories of the 2023 award winners,
which benefits motivated the candidates to apply for the available positions?
what made them remain in that work environment for the long-term?

Have a taste of how the Gala Awards atmosphere really feels like!
As the speakers of the day finished their networking session with the participants, they answered all their burning questions about employer branding strategies. They were generous enough to offer a variety of tips and tricks. In the meantime, the atmosphere begun to change in the room…
It was time to reveal the complete TOP 100 Most Desired Employers of 2023!
From the tables, we could see smiles of encouragement and curiosity for the next awarded companies. Maybe high hopes as well, that some of the professionals there would have the chance to become one of the most desired employers.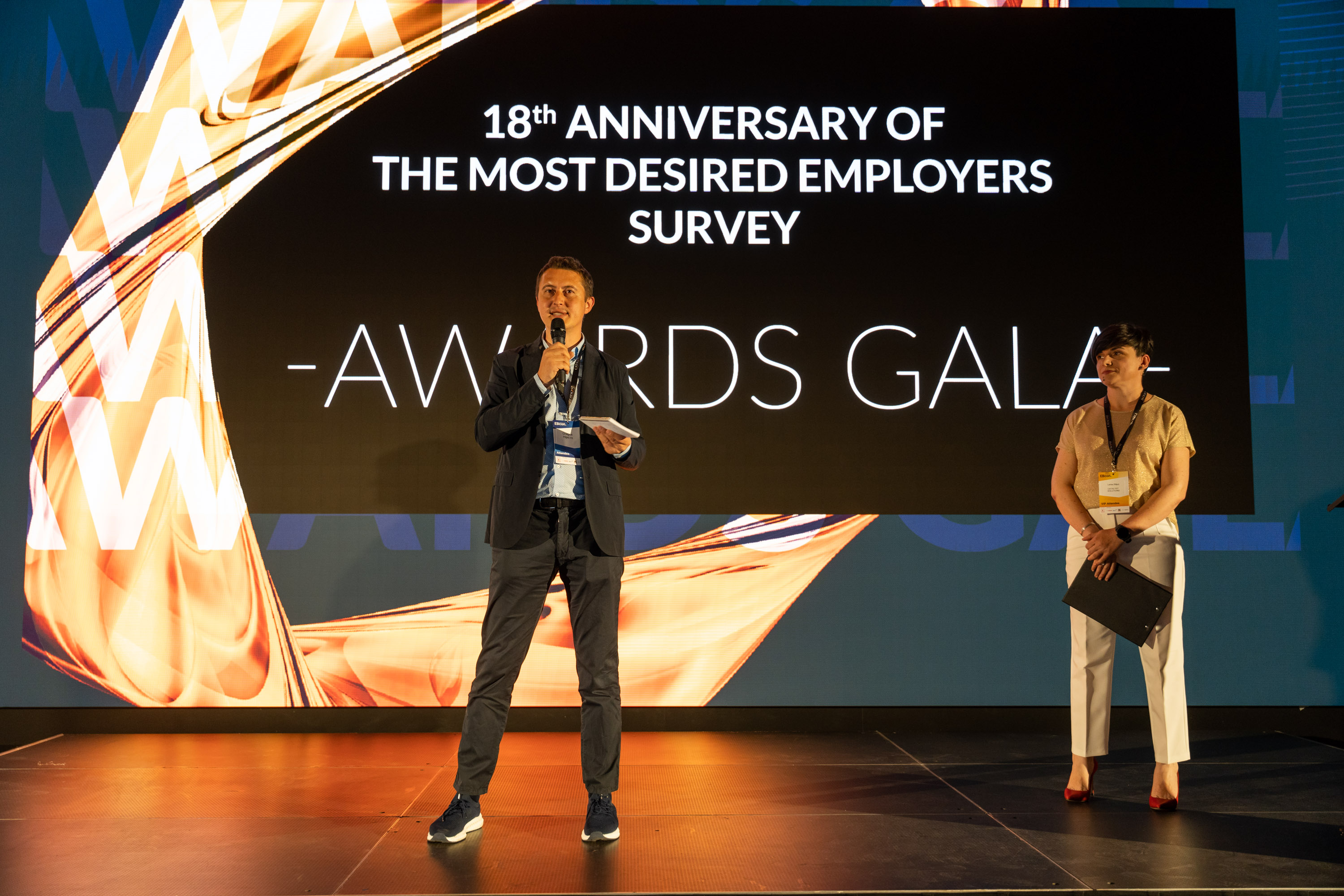 The big 5 in the Top Most Desired Employers 2023
IBM, winner of the 5th place, is a company  working to improve businesses with their advanced technology, as well as encouraging their 288,300 employees to explore their curiosities.
For Oracle, the winner of the 4th place, diversity and inclusion represents the power of innovation, where diverse perspectives equal better ideas and stronger teams to work with.
Google, occupying the 3rd place, has a curiosity-driven mindset, where Googlers manage to build products and create opportunities, disregarding the impossible.
Continental follow with confidence the roots of their culture, ranking as 2nd place, with trust, liberty of action and the mindset of a champion.
Microsoft, awarded twice as 1st Most Attractive Employer in Top 100 Most Desired Employers and Top 50 IT&C Most Desired Employers, managed to build a huge digitalized heart, where their employees are driven to succeed into creating opportunities through digital innovation.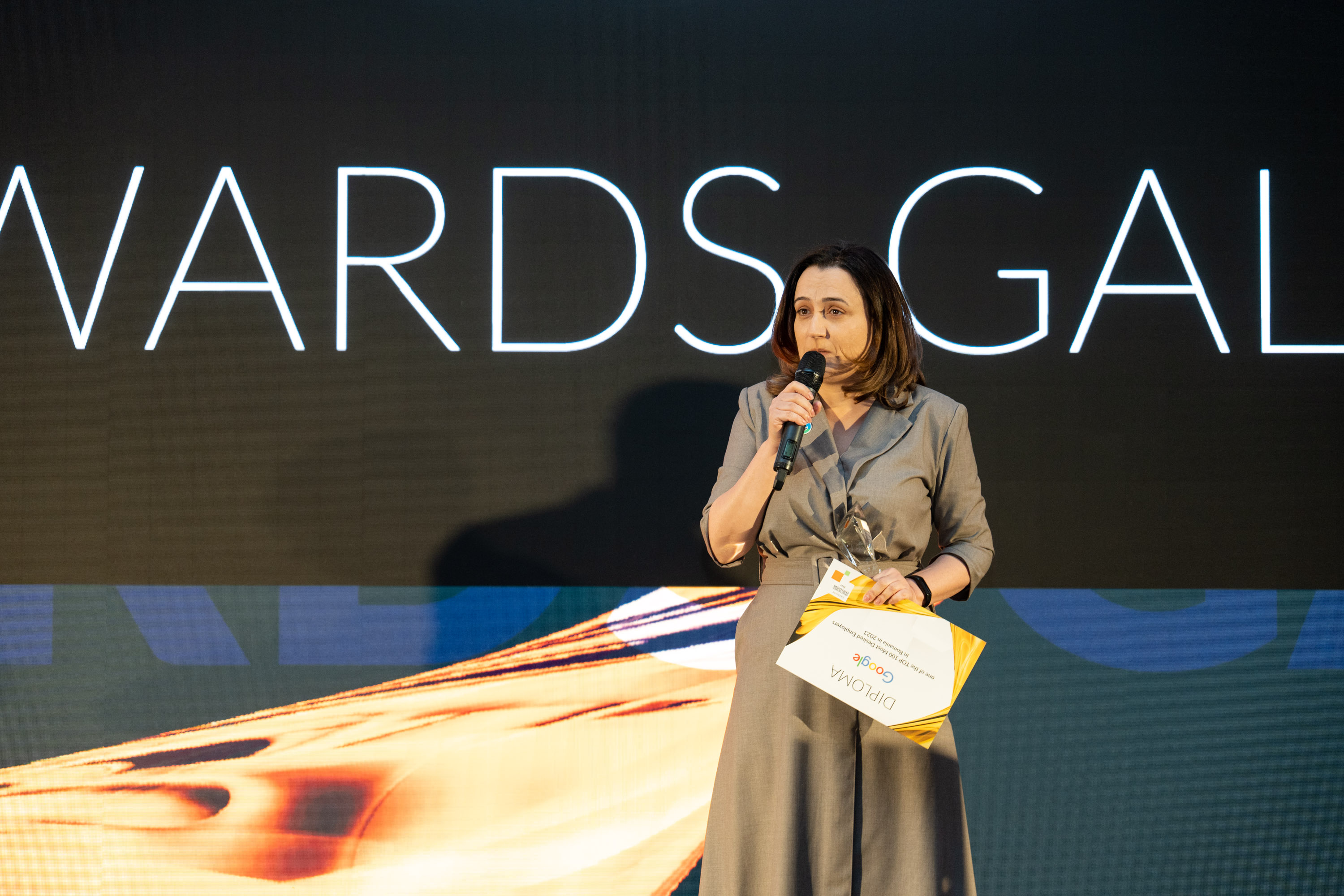 Who ranked first in their sector?
Continental, in the Automotive sector, create services and make contributions that lead the way.
ING, in the sector of Banking and Insurance, encourages their employees to explore and take advantage of their own potential, believing in the "do your thing" motto.
Deloitte, in Finace sector, have the main purpose of making an impact and actions promoting the greater good and drive their employees forward.
Accenture, in the BPO & Shared Services sector, promotes a sense of equality between their employees, without allowing discrepancies to destroy teamwork projects, neither the work-life balance.
Orange, in Telecom. sector, has five fundamental principles representative for their activities: simplicity, openness, dynamism and trust.
Ubisoft, in the Gaming sector, manage to bring joy through games, creating worlds for everyone and put a smile on their players' faces.
Siemens, in Engineering sector, either promotes existent solutions and offer technical support, or builds products for energy distribution, developing medical imagery, helping mobility, and creating intelligent industrial infrastructures.
OMV Petrom, in the Energy sector, successfully applies the 70:20:10 proportions – people learn from experiences. Professional experience is 70%, interacting with others 20% and learning through specialized courses the remaining 10%.
eMag, in the Retail sector, show their growth through their dedication to learning how to provide the best customer experience, being recognized for three years as top employer.
Every success at Coca Cola HBC Romania, in the FMCG sector, is a shared success, not a victory of a single individual. Their team spirit works at the highest level.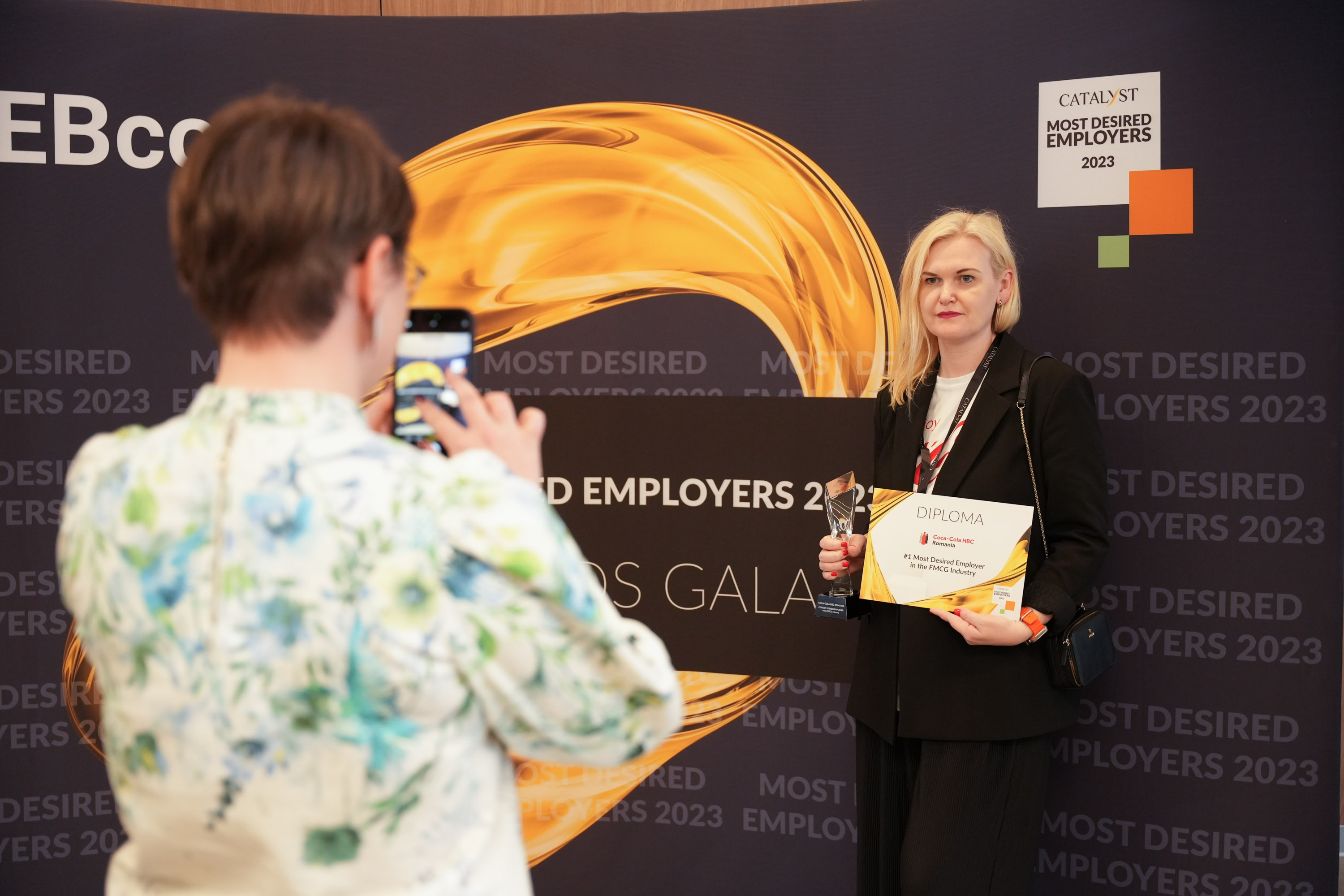 We would like to congratulate all these employers again for their efforts and unwavering commitment to creating healthy work environments for their employees!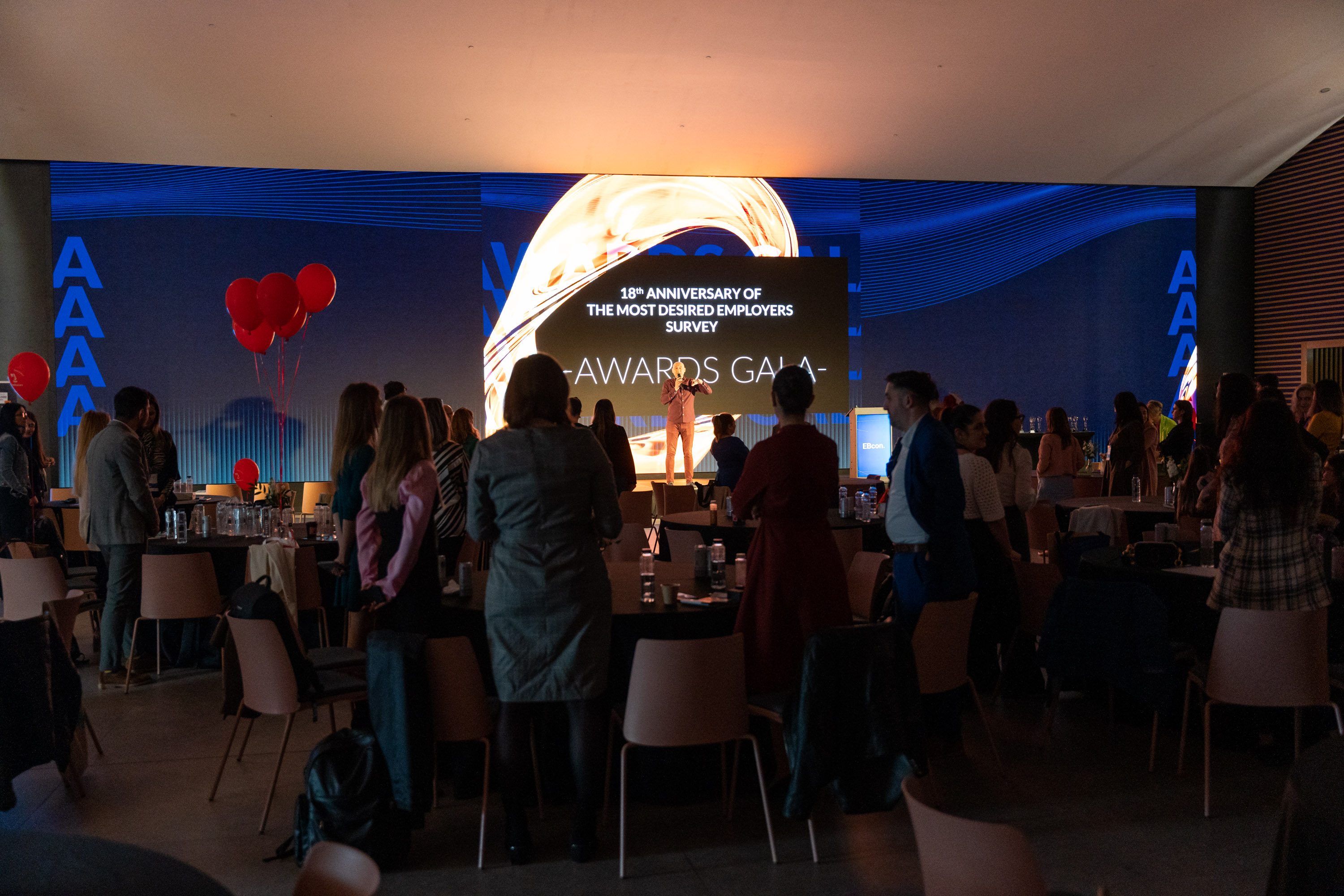 And an immense gratitude towards the whole Catalyst team!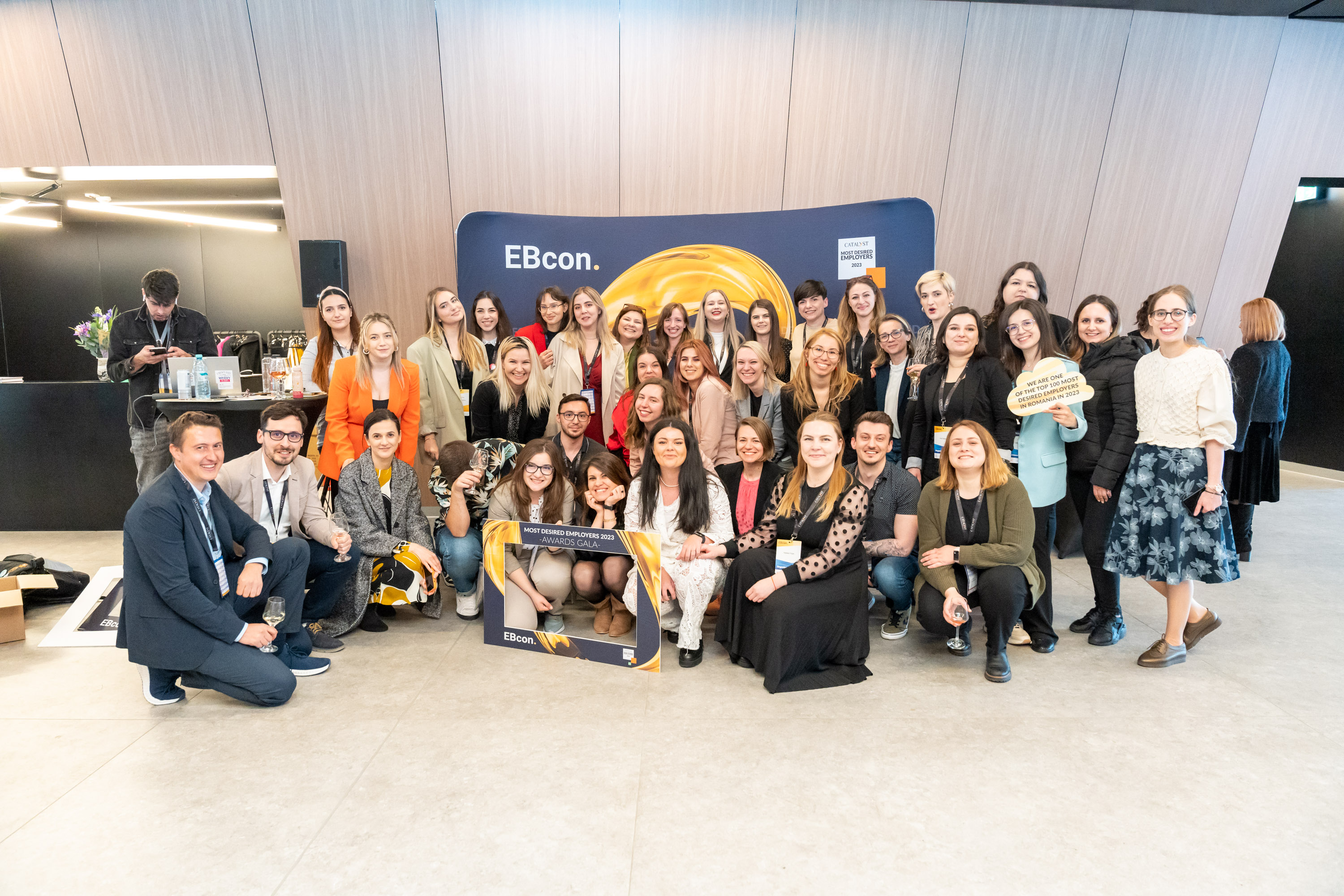 Follow us on our social media at Catalyst Solutions on Facebook, Instagram and LinkedIn and check out our complete Top Most Desired Employers in each sector!