January 16th, 2020
While employer branding is what forms your reputation among potential job candidates, the employer value proposition is the set of attributes the organization want to be associated with. In theory, one can't exist without the other. However, as we learn from the State of Employer Branding in Romania only 25% of companies with an employer branding strategy pushed through to develop their EVP. This article is a great opportunity to learn more about an employer value proposition and its impact on successful employer branding.
Importance of the Employer Value Proposition (EVP)
While competition in the employment market increases the employer value proposition can be your greatest asset in attracting talent. It's what differentiates your company from your competitors and triggers the right talent to apply.
Moreover, employers with a strong EVP can expect a decrease in the cost per hire. As the results from the Most Desired Employers Survey show, money is no longer the primary driver for choosing one job over the other. Now, you can win talent over by emphasizing other relevant components like performance recognition or pleasant work environment. To discover what triggers your target group, we recommend getting familiar with the full report on the Most Desired Employers by contacting us at angajatori@catalyst.ro or downloading the key takeaways here.
Finally, delivering a promised employer value proposition is what will help you engage and retain your current employees and maintain great company culture.
How the Employer Value Proposition (EVP) is defined?
Defining your company's EVP is a very complex task requiring proper strategy. It involves analyzing employee data related to engagement, onboarding and recruiting to identify trends that are specific to your overall employee experience. Once you gather the information, you can design an authentic EVP which can truly be endorsed by employees.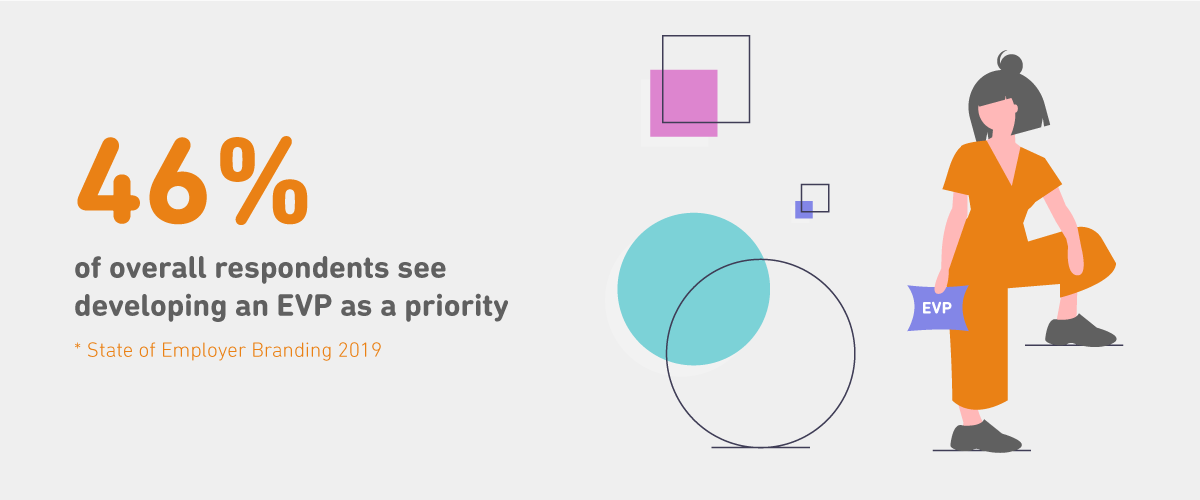 In the end, EVP is nothing more but your unique answer to the question "Why would talent want to work at our company?".
In the process, you should integrate the outcome from the following elements:
Identity of the company

– who the company really is?

Company vision and medium to long term business strategy

– who is the company aspiring to become?

Image of the company

– how is the company perceived by candidates and its current employees?
Where the Employer Value Proposition is coming from?
The most effective employer brands have a consistent global, yet agile, approach that can be adjusted. The fundamental messaging remains the same, but the tone and character can vary based on a specific market. As we can see from the State of Employer Branding survey, most of our respondents are also implementing their EVP based on the global concept but adjusting it to the Romanian market.
Although the EVP is the core of your messaging framework, it is also a promise for current and future employees so be careful to not make claims that can't come true. Especially if you work with global EVP your job is to double-check it fully resonates with the local reality.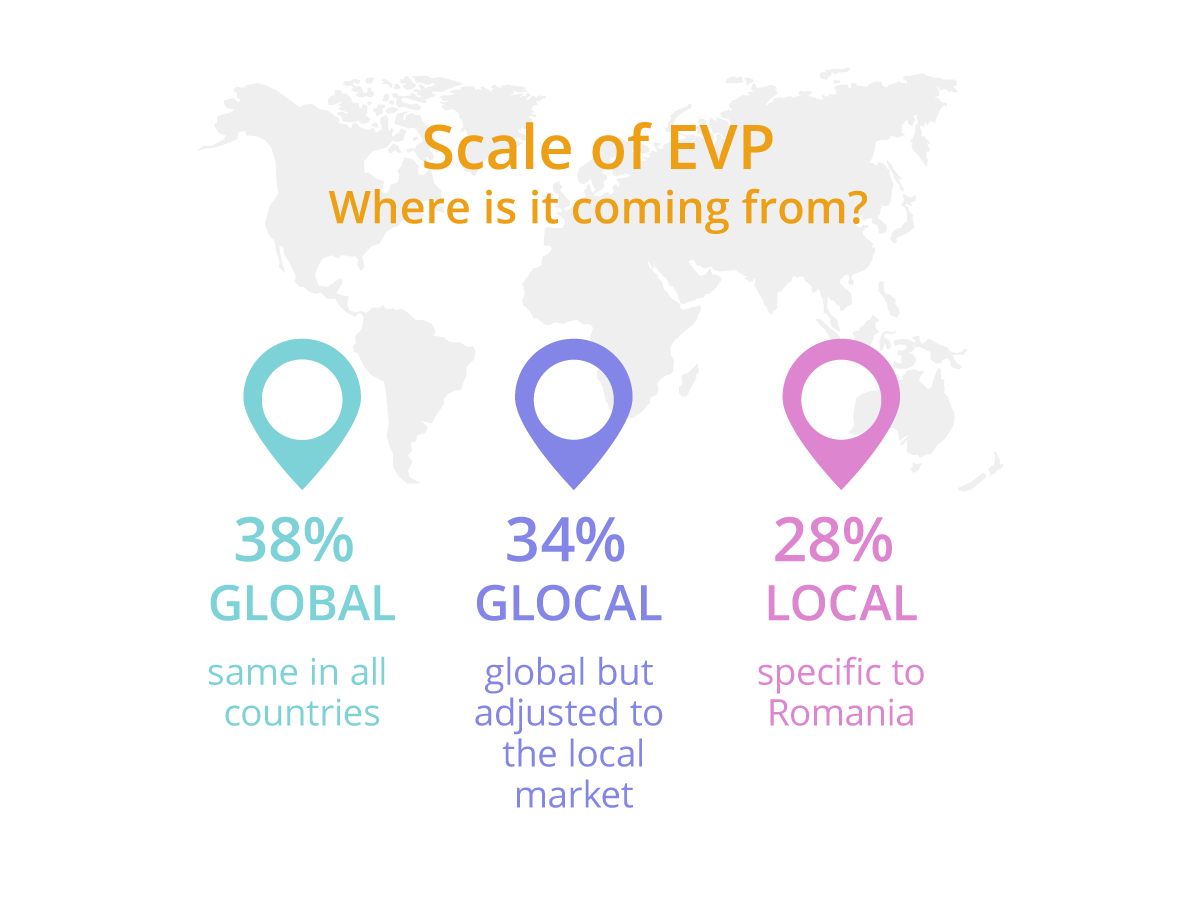 Organizations which invest in their employer brand and take the time to define their employee value proposition are able to find their unique language and differentiate themselves from the competition. Therefore, defining your EVP could be the best decision you can make as an employer. By doing so, you can be sure that your company's communication is consistent, true and relevant to the candidates you want to attract. If you are looking to develop your EVP but don't know where to start, Catalyst is here to help. Contact us at angajatori@catalyst.ro and let's level up your employer branding game together!
Hungry for more industry insights?
Download our FREE eBook on the State of Employer Branding Romania