July 27th, 2016
Seeking to hire the right talent which is becoming increasingly scarce? Do you know how well-positioned is your employer brand?
The Most Desired Employers Survey 2016 provides you with insight about the perception and expectation of professionals, graduates and students.
The results of the study reveals the candidates' perceptions in relation with employers on the Romanian market. The study offers the employers the information required for an extensive understanding of the market and for building and refining the employer branding strategies. The analysis provides the employer useful insights about: Employment Behavior, Compensation & Benefits, Communication Channels and Employer Perception.
Drawing on a survey of 10,982 respondents, The Most Desired Employers Survey 2016 provides a large data-set with which to understand in more depth how to optimize your mix of recruitment and advertising channels, by using the most efficient ones.
TOP 30 of The Most Desired Employers Survey 2016 in Romania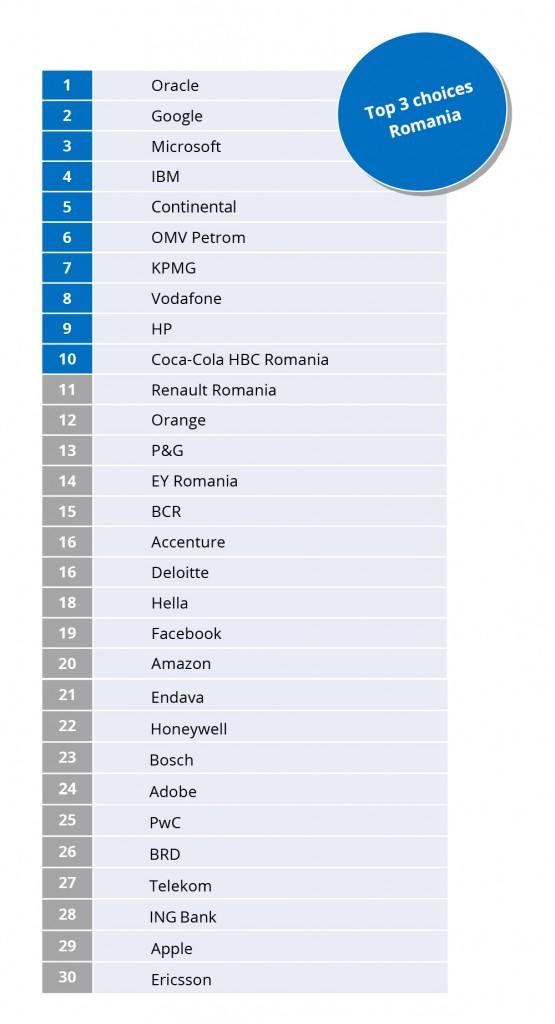 A trend that we see in the top 30 of The Most Desired Employers Survey 2016 in Romania is the fact that employers with majority presence in the country start to have an impact at the national level, not only regional or local.
What are the criteria that matter in the Employer choice?
When deciding who will be their next employer, candidates pay extra attention to the salary and benefits package with an increase of 19 percent compared to last year. The atmosphere at work is placed second, showing significant growth in ranking from last year. This was mainly influenced by the increasing number of employers that advertised the redesign of their office space, along with the facilities provided for employees to relax and unwind.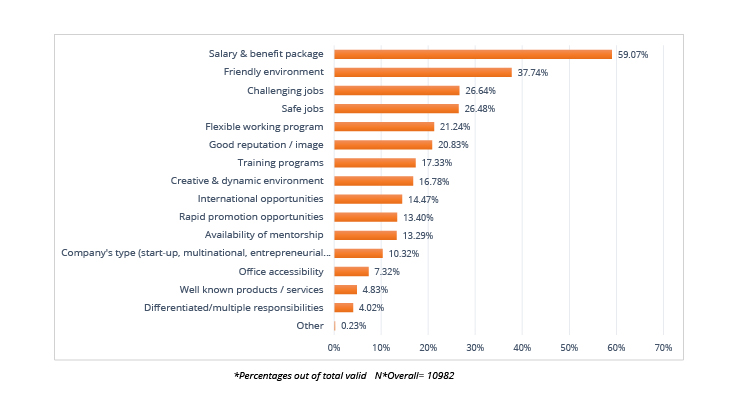 What are the trends from the relocation point of view?
To know the cities that are more attractive as relocation destinations represents essential information for the communication strategy. The interest for the relocation abroad remains on the first place, followed by destinations like: Bucharest, Cluj-Napoca, Brasov and Timisoara. From the study we can also draw up some conclusions regarding the cities from which candidates are most eager to relocate.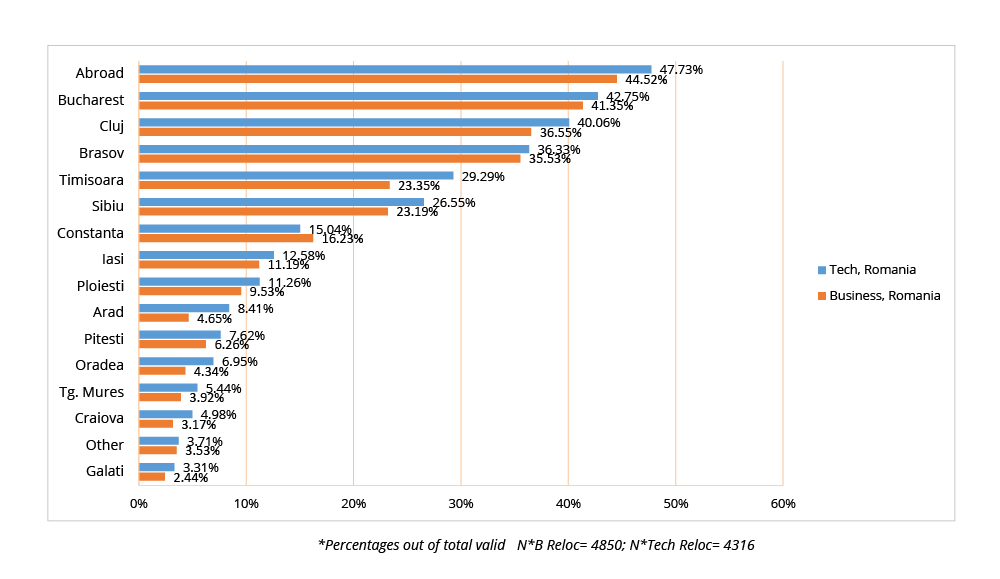 Used Communication Channels
According to the survey results, potential employees prefer to use job sites to find information about new job opportunities and employers. Company sites, friends/colleagues, LinkedIn, personal network with companies and job fairs are methods mostly used. Some of them score high in ranking because they are one of the few occasions in which potential candidates get to meet and interact with company representatives.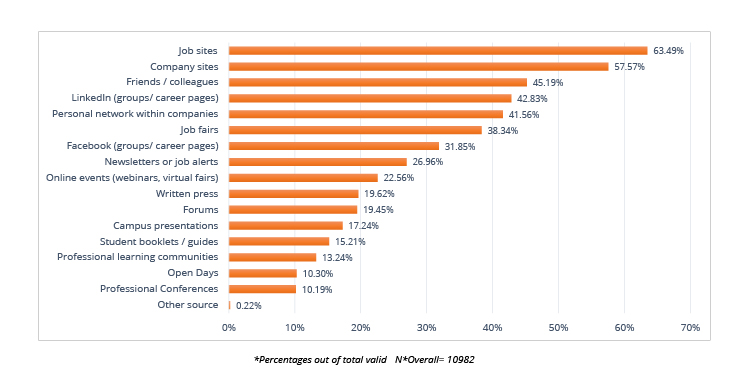 For more insights about how you can attract candidates, how are you ranked as an employer or to receive one of the reports available, contact us at: angajatori@catalyst.ro